Careers with Dash
Join us on our mission to make the borrowing process simpler, faster, and more enjoyable. Take a look at our current openings below:
---
Dash Mortgage Coach
Do you have what it takes to become a Dash Mortgage Coach?
Get rid of any preconceptions you have of what it means to be a Loan Officer or Processor. At Dash, we do things differently. Our Mortgage Coaches act as a singular point of contact for customers and clients. They act as a personal guide, assisting clients in the process of purchasing a home from start to finish.
A Mortgage Coach must understand, interpret, and apply the objectives of prospective clients to the homebuying process. He or she needs to match the client's objects to the most appropriate loan product; Then, the coach will need to carefully follow all applicable product guidelines to properly qualify, price, and document each transaction for approval by the underwriting team. They are the sole intermediary between the client and the underwriter.
Job Duties
The job duties of a mortgage coach are as follows:
Act as the singular, primary point of contact for the client by answering questions, addressing concerns, reviewing products, and helping the client meet his or her goals and objectives
Guide the client from the initial phase of the loan application process through the closing phases including reviewing credit scores, analyzing electronic underwriting results, interpreting guidelines, creatively structuring viable options, debt-to-income ratio, the formal application process, risk evaluation, and final document signing
Attract new customers and clients by having a friendly personality and building relationships within the real estate community, including real estate agents and other professionals in the industry
Maintain, protect, and promote the company image by keeping all information, including that of the clients, confidential
Increase job knowledge by completing continuing education opportunities through reading professional publications, participating in professional organizations, and taking advantage of networking opportunities
Assist in the completion of the company's mission by completing related tasks as appropriate
Skills & Qualifications
The skills and qualifications of the mortgage coach are as follows:
Must be (or earn) a license as a condition of employment
Experience in the field as a loan originator, processor, or related occupation is required; two years of experience in the field is preferred
Attention to detail is critical as the mortgage coach will be responsible for processing loan documentation
Must be exceptional at time management
Must have strong math skills
Must have a friendly personality and be focused on delivering exceptional service to the client
Loan Coordinator
Loan Coordinators assist our Mortgage Coaches with getting borrowers from contract to close. This entry-level position is one that is performed exclusively behind the scenes to help keep things running smoothly and consistently in the loan transaction.  This position is not customer facing and does not require verbal communication with clients, however it does require verbal communication with 3rd party vendors to assist in processing loan files.
Job Duties
Assists assigned Mortgage Coaches with preapproval tracking and follow ups
Assists assigned Mortgage Coaches with file preparation and loan processing. This includes:

Setting up loan files and sending initial disclosures packages
3rd party ordering (appraisal, title, flood certifications, VOEs, homeowner's insurance, etc), management, and follow up
Document review/upload and data entry
Ordering closing disclosures and confirming closings with attorneys and borrowers
Manages spreadsheets for tracking and workflow
Provides emailed updates on status of file to all interested parties
Typical file load ranges from 30-40 files at one time
Skills & Qualifications
Great with time management
Great at multitasking and working in a fast-paced environment
Speed and competency on email, computers, and working knowledge of excel spreadsheets
Able to pick up on new computer programs and systems with ease
Needs to have great email etiquette
Speed and accuracy with typing is a must
Must have great attention to detail
Positive, team player attitude
No prior mortgage experience required – although this would be a plus
Closer
The purpose of this position is to ensure closing documents are correct with the chosen investor and loan program.
Job Duties
This includes but is not limited to form numbers, dates, margins, and caps.
Prepares and provides mortgage closing docs for the buyers/borrowers for signature at closing
Verifies accuracy and consistency of specifications on documents, such as closing submission and approval forms and notifies branches of any inconsistencies
Answers questions regarding closing requirements for all parties
Enters all required information into DataTrac or any other required closing system
Uses margins and caps from the closing submission forms, checks against investor requirements, and contacts branches for clarification if the data differs
Enters changes to closing documents, such as fees, interest adjustments, and payment dates, into DataTrac
Uploads new documents into DocumentTrac
Completes checklists for specialty loan types or ARMs
Runs Compliance Ease reports on all files before closing documents are released
Assembles documents for delivery to the Title Company, real estate broker, or lending officer for closing, including final 1003, GFE, initial disclosures, tax returns, borrower explanation letters, hold harmless or any other required conditions
Skills & Qualifications
Previous mortgage or title experience
Excellent communication and customer service skills (preferred)
Organized and detail-oriented (preferred)
A self-motivated team player (preferred)
Requirements
Each employee must be able to communicate clearly and effectively, utilize a computer, maintain a work schedule, and effectively perform in an office setting. Employment with PRMI requires compliance with and adherence to all applicable mortgage and fair lending laws and regulations as well as PRMI policies. The ability to work extended hours may be required.
Nothing in this job description restricts management's right to assign or reassign duties and responsibilities to this job at any time.
I acknowledge that I have read the Job Description and I understand what is expected of me for this position. PRMI reserves the right to change/reassign job duties or combine positions at any time. I also understand that I am at-will employee and that this job description does not constitute a contract of employment.
Company Conformance Statement
In the performance of assigned tasks and duties all employees are expected to conform to the following:
Review and adhere to policies and guidelines contained within the
Employee Handbook, including privacy and information security guidelines
Act within delegated authorities and adheres to applicable policy and procedures associated with such authorities
Contribute to establishing a respectful workplace where diversity is critical to innovation and growth
Ensure every action and decision is aligned with PRMI values
Partner with your management team to understand performance expectations and measurements. Effectively utilize feedback and coaching opportunities while seeking to learn and develop within your role at PRMI
Realize team synergies through networking and partnerships across PRMI
Embrace change; act as advocate and role model, promoting an approach of continuous improvement
Maintain a high standard of customer care while actively listening to customers in an effort to understand their views and needs. Take ownership of problems and issues, taking into consideration the breadth of PRMI competencies in providing solutions
Work independently while understanding the necessity for communicating and coordinating work efforts with other employees and organizations
Work effectively as a team contributor on all assignments
Perform quality work within deadlines
Respect client and employee privacy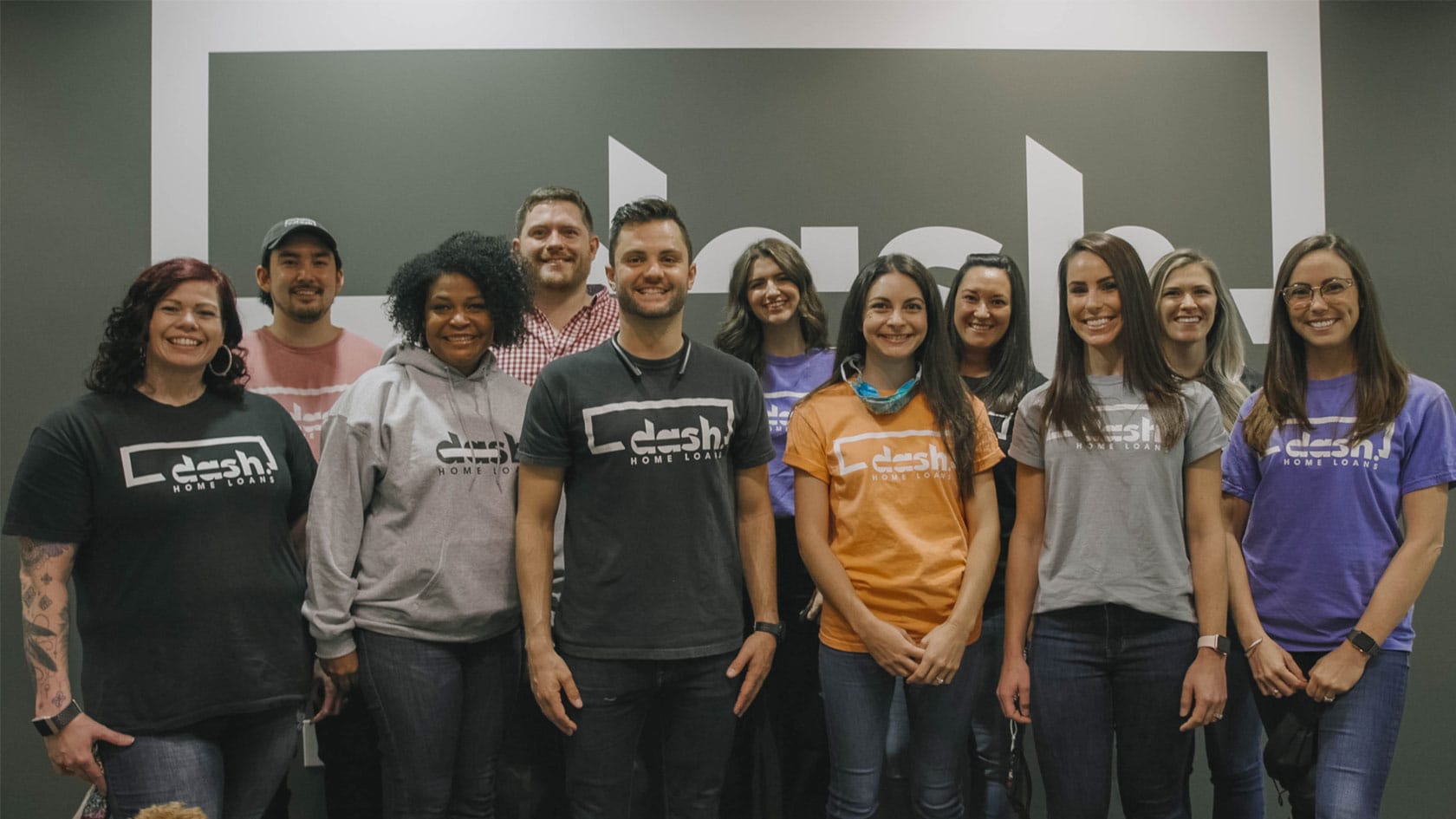 Interested in joining our team? Let's talk.