Mortgage Lenders in Greensboro, NC
Home buying in Greensboro just got a whole lot easier. Our competitive rates, simplified lending process, and dedicated Mortgage Coaches make home financing with Dash Home Loans effortless and fast (hence the name).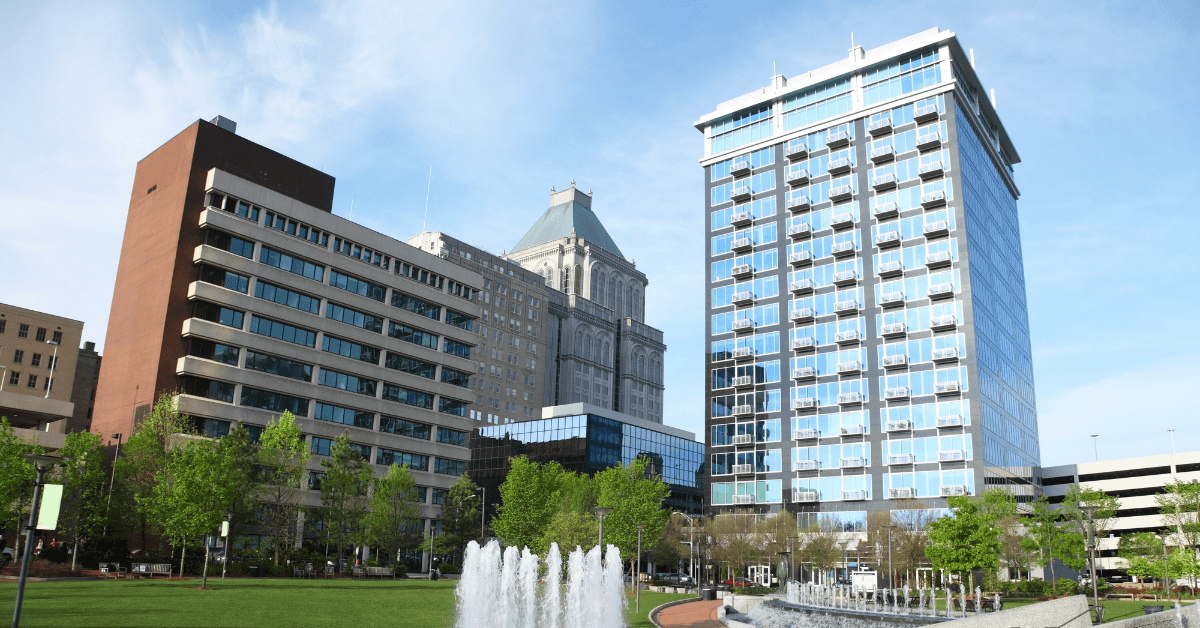 Dash Home Loans' Greensboro, NC Mortgage Office
---
Call us
We're open...
Monday to Friday: 9AM – 5PM
Saturday & Sunday: Closed
Home Loans & Mortgage Refinancing in Greensboro, NC
As a trusted mortgage lender in Greensboro, North Carolina, Dash Home Loans provides simple, streamlined home financing services to meet the needs of today's home buyers. Our comprehensive mortgage services include:
Soft credit pulls
Pre-qualification assistance
And more!
Dash proves it's possible to be both small and mighty. As dedicated mortgage lenders for North and South Carolina homeowners, that means we have the resources of a big lender with the personalized customer service of a small one.
Want to talk home loans? Reach out to our Mortgage Coaches online, or give us a call at 336-864-2880 to schedule a consultation or appointment.
---
Greensboro Home Loans – Without All the Stress
We may be in the mortgage business, but we'll be the first to say it: Getting a mortgage sucks. That's why we built a different mortgage model. When you choose Dash Home Loans as your mortgage lender in Greensboro, NC, you'll get top-notch service and support – and that's on top of our mortgage expertise.
Working with Dash Home Loans means you'll have a best-in-class mortgage experience, including:
We haven't found a way to make home buying "fun" yet, but we have found a way to make it easy, simple, and supportive.
Let Dash Home Loans help you get a mortgage loan as perfect as your new home in Greensboro, NC.
Apply now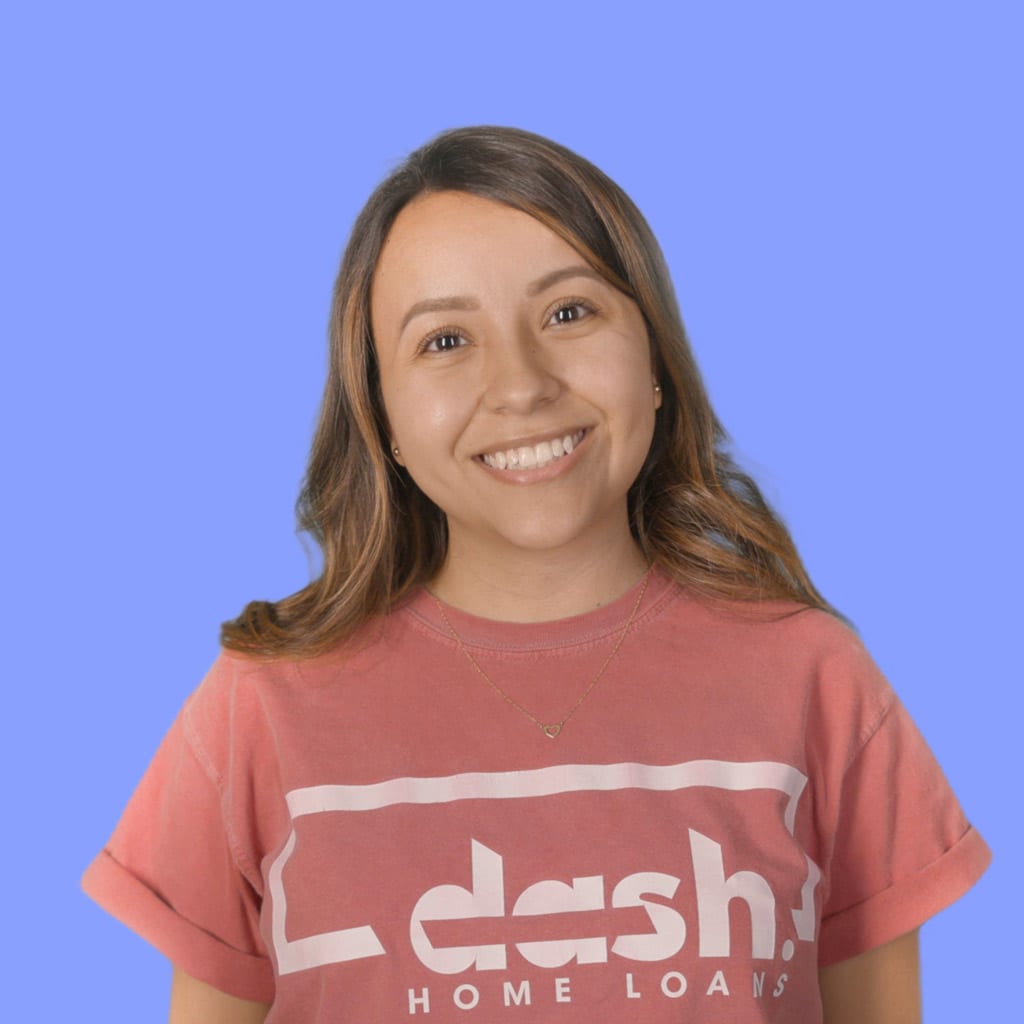 ---
Comprehensive Home Loan Options for Greensboro Homeowners
Big home, little home, first-time buyer, experienced home buyer, unique financial circumstances – homeownership is topsy-turvy and unpredictable. But you know what's not? Using Dash Home Loans for your mortgage needs.
We offer a range of home loan options3 for buyers in Greensboro, NC and the surrounding area, all paired with our first-class customer service. Dash's home loan programs include:
Manufactured home loans
Chenoa Fund™ home loans
HUD program loans
Fresh start home loans
FHA 203K dream loans
FHA 203(h) disaster relief loans
And more!
---
Andy was absolutely fabulous and saved the day! We had a horrible experience with another lender, and within a month or so, he was able to have our loan completely done and closed on time. We are so thankful!

— McKenzie, Home Loan customer
---
Mortgage Refinancing in Greensboro, NC
Looking to take advantage of historically low mortgage rates? Need some extra cash for home improvements? We've got you. Like getting a mortgage in the first place, refinancing your home is usually a pain. But at Dash, we make mortgage refinance in Greensboro, dare we say, easy.
Refinancing your mortgage4 could allow you to:
Lower your interest rate
Reduce your monthly payment
Use your equity for other expenses
Consolidate your debt
You probably have questions about how to refinance, and that's what we're here for. Our Greensboro Mortgage Coaches are standing at the ready to help identify which refinancing opportunity is best for you. Urban, suburban, or rural, North or South Carolina, we'll help you find a refinancing option that's just right.
---
There was one really important factor in our refinance, and her name was Courtney Anderson. I have never had such a great experience with a company before. She kept us informed almost daily. She helped us navigate the documents that were needed and even tried to get us a better insurance rate.

— Donna, Refinance customer
---
The Dash Mortgage Process for Greensboro Homeowners
At Dash, we do things a little differently. Most mortgage companies in Greensboro, NC will have you jumping through hoops and passing between hands, adding the risk of your loan falling through at the last minute. Here at Dash, we have all the loan options of the other guys, but we provide way better service.
Unlike most mortgage lenders, we skip the middlemen loan processors. Instead, you'll pair up with a Dash Mortgage Coach who will work with you every step of the way. This designated mortgage expert pre-qualifies, quotes, pre-approves7, and submits documents directly to underwriting – no middlemen necessary. With the best home loans and the best home loan experience, Dash Home Loans is the mortgage lender you can trust.
Our home mortgage process is as easy as one, two, three:
Step 1:
Apply With Us
Submit your application online, and we'll pair you with your Dash Mortgage Coach. Remember, they'll be your mortgage spirit guide throughout the process.
Step 2:
Get Pre-Qualified
When you pre-qualify with Dash, you get a little something extra: our Dash Loan Closing Guarantee1. We guarantee your loan will close. If it doesn't, Dash will give you and the seller $5,000 each.
Our guarantee isn't just a feel-good support system. It makes you a stronger buyer because sellers will take your offer seriously.
Step 3:
Close on Time
We work efficiently and comprehensively to secure the right loan, pronto. Greensboro homeowners choose us when the other guys let them down because we won't let their dream home get away.
The Dash home loan process is different by design. That's because we believe getting a mortgage doesn't have to suck, especially when you receive one-on-one support every step of the way.
Our process is also different because our values are different. We believe everyone deserves to feel safe and happy in their home and to build wealth through real estate. Let's do the same for you.
Apply now
---
Legal information
¹ Dash Loan Closing Guarantee Disclaimer: Guarantee is based on loan closing; restrictions apply.
² No-Down-Payment Disclaimer: Closing costs and fees may still apply.
³ Lending Disclaimer: Mortgage rates are subject to change and are subject to borrower(s) qualification. APR rate(s) quoted is/are based upon a (loan amount), (loan term, including whether fixed or ARM) year.
⁴ Refinancing Disclaimer: When it comes to refinancing your home loan, you can generally reduce your monthly payment amount. However, your total finance charges may be greater over the life of your loan. Your PRMI loan professional will provide you with a comprehensive refinance comparison analysis to determine your total life loan savings.
⁵ VA Home Loan Disclaimer: VA home loan purchases have options for 0% down payment, no private mortgage insurance requirements, and competitive interest rates with specific qualification requirements. VA interest rate reduction loans (IRRRL) are only for veterans who currently have a VA loan – current loan rate restrictions apply, and limits to recoupment of costs and fees apply. VA cash-out refinances are available for veterans with or without current VA loans. Policies and guidelines may vary and are subject to the individual borrower(s) qualification. Program and lender overlays apply.
⁶ Down Payment Assistance Disclaimer: First lien interest rates may be higher when using a DPA second.
⁷ Pre-Approval Disclaimer: Pre-approvals are given to clients who have met qualifying approval criteria and specific loan requirements at the time of applications. Results may vary.
General Disclaimer: The content on this page has not been approved, reviewed, sponsored, or endorsed by any department or government agency.
NMLS® Consumer Access℠: https://nmlsconsumeraccess.org/
North Carolina Mortgage Branch License: L-112833-200
South Carolina-BFI Branch Mortgage Lender/Service License: MLB-1439905, MLB-1439905 OTN #2