Mortgage Lenders in Florida
Looking for new digs in Florida? We can help. With a no-nonsense approval process, Dash Home Loans can finalize your Florida home loan at lightning speed (that's about 270,000 miles per hour, to be exact). Plus, we'll dish up some stellar rates while we're at it.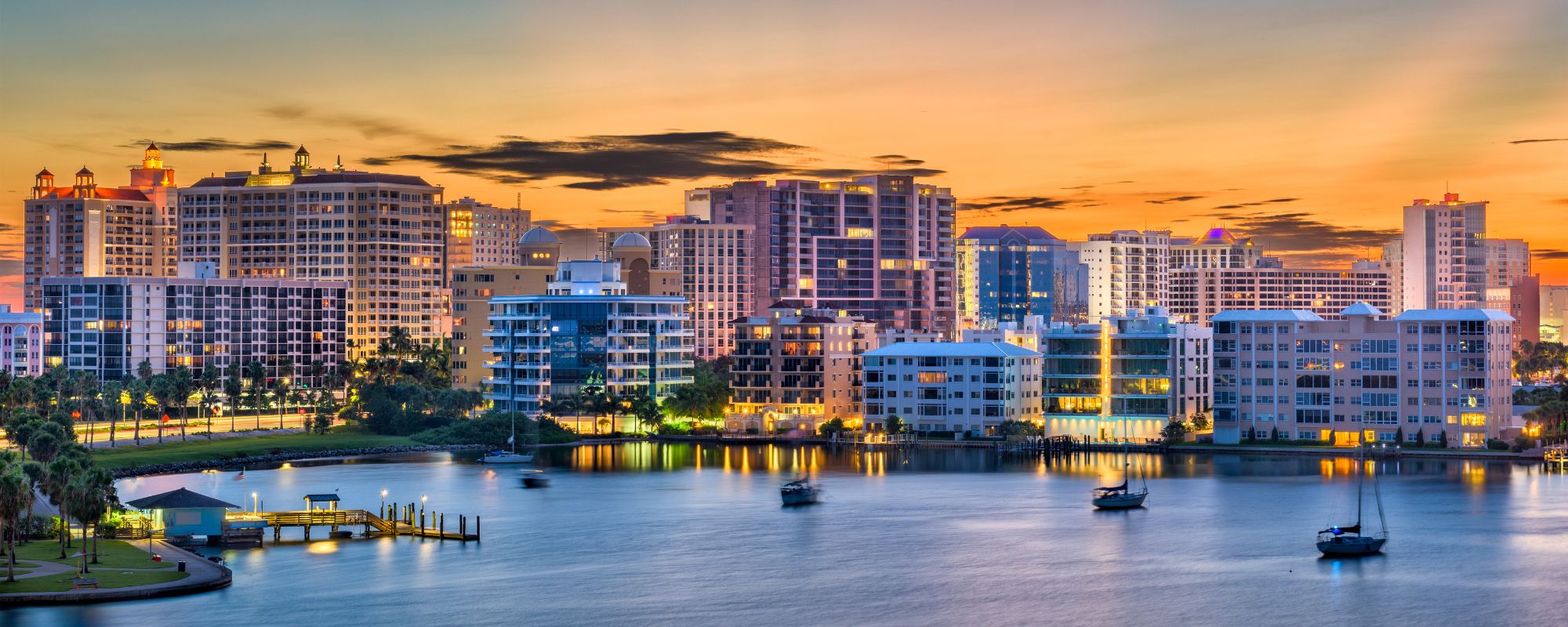 Dash Home Loans' Florida Mortgage Office
---
Call us
We're open...
Monday to Friday: 9AM — 5PM
Saturday & Sunday: Closed
Home Loans & Mortgage Refinancing in Florida
At Dash Home Loans, we make mortgage lending a breeze by offering home financing solutions for first-time buyers, real estate experts, and everyone in-between. We offer:
Soft credit pulls
Pre-qualification assistance
And more!
Since Dash is a division of Primary Residential Mortgage, a national mortgage lender, we have the resources of a big bank (think: hard-to-beat rates and more than a hundred lending options) with the personable feel of your favorite coffee shop.
Ready to chat with one of our Mortgage Coaches? Call us at 305-614-2746 to schedule a face-to-face appointment.
---
Do You Have the Home Lending Jitters?
Don't fret – the average mortgage lender in Florida gives us butterflies and sweaty palms, too. After all, these lenders make the financing process immensely complicated, forcing borrowers to jump through a slew of unnecessary hoops. At Dash, things are different. We've simplified our pre-approval process so that soon-to-be home buyers can secure Florida home loans in a flash.
When you partner with us, you'll benefit from:
Feeling a bit calmer now? We thought so. After all, working with Dash Home Loans means you'll secure a Florida home loan and close on your dream house without all the stress.
Apply now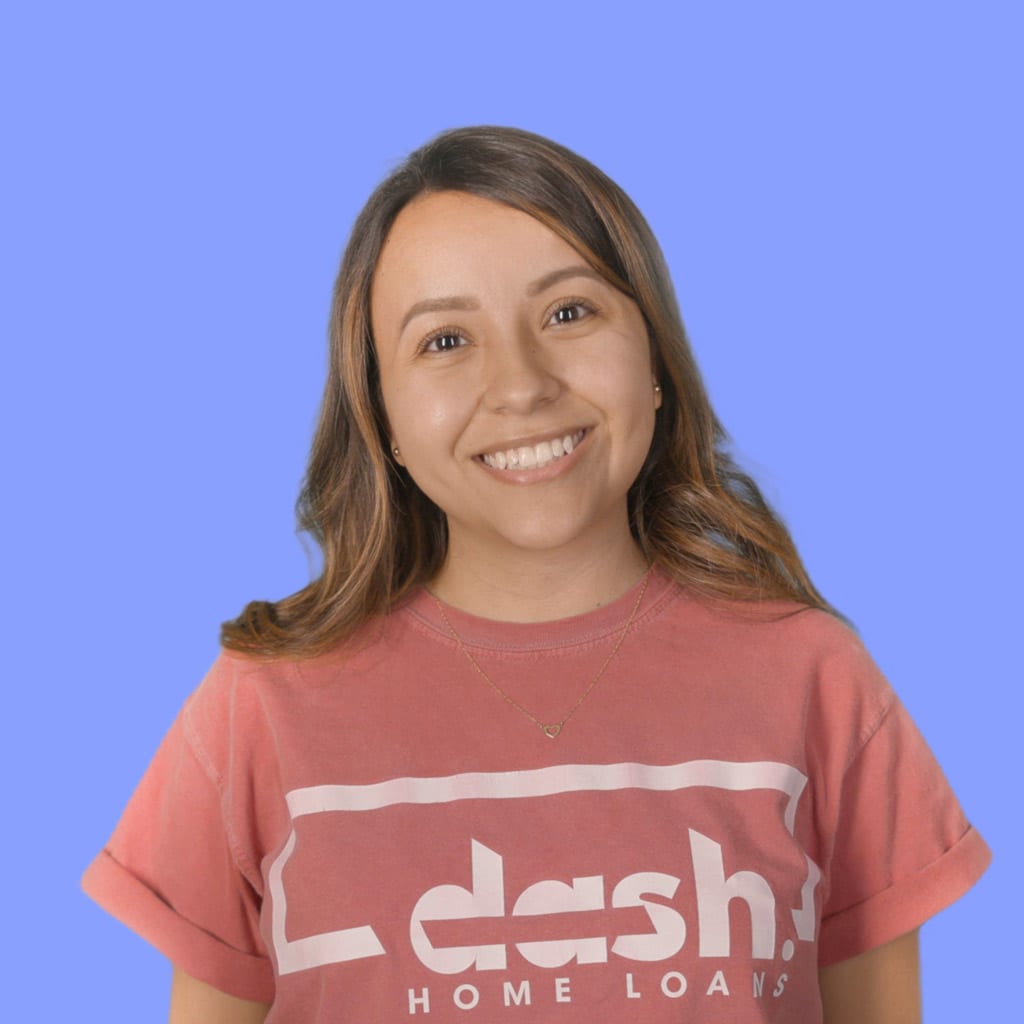 ---
Home Loan Options for Florida Home Buyers
At Dash, we understand that life doesn't always go as planned. That's why we offer lending options that suit the needs of Florida home buyers with high debt-to-income ratios, less-than-perfect credit, and other unique circumstances. We offer more than a dozen comprehensive home loan programs such as:
Manufactured home loans
Chenoa Fund™ loans
HUD program loans
Fresh start home loans
FHA 203K dream loans
FHA 203(h) disaster relief loans
And more!
---
Dash Home Loans was spectacular to work with. They made our loan process so easy. Even when we needed to make a change at the last minute, they accommodated our request seamlessly. We would definitely refer anyone to them and would use them again in the future if the need arises. Thank you, Dash Homes Loans!

— Julie, Home Loan customer
---
Mortgage Refinancing in Florida
Do you need cash to replumb your outdated bungalow? Are you tired of the super high-interest rate on your mortgage? If so, Dash Home Loans has got your back. Every day, we help current homeowners cash out equity and secure better loan terms through refinancing. To learn more, call 305-614-2746 to schedule a consultation.
Refinancing your mortgage4 can
Reduce your monthly payment and interest rate
Change your loan term
Consolidate debts
Allow you to tap into your home's equity
Want to learn more about our Florida home refinancing options? Give us a shout to speak with a knowledgeable Mortgage Coach today.
---
My wife and I recently refinanced our home. The ease of the process was incredible and communication with the team was exceptional. We have already sent them a new referral: our son. Thank you very much, Dash Team!

— Rob, Refinance customer
---
The Dash Mortgage Process for Florida Homeowners
At Dash, we believe honesty is the best policy. So, we'll just cut to the chase: Securing a home loan in Florida is horrific. Why? Because the average mortgage lender demands mountains of paper (think: a Kilimanjaro-sized heap of legal documents). They also move really slowly, dragging their feet until you miss out on your dream house.
At Dash, we think Florida homeowners deserve better. That's why we fired inefficient loan processors and kept our financing process in-house. With us, you'll benefit from a super simple and fast loan approval process.
The home loan process at Dash consists of just three steps
Step 1:
Apply With Us
Submit an application through our user-friendly system. After we receive your information, Submit an application through our easy-to-use system. After we receive the needed information, we'll connect you with a Mortgage Coach who will walk you through our different loan options.
Step 2:
Get Pre-Qualified
At Dash, we deliver on a promise. If you pre-qualify for a home with us, we'll fight tooth and nail to ensure that you close. But if things don't go as planned? We'll pay up: $5,000 to you and $5,000 to the seller.
The Dash Loan Closing Guarantee3 gives you an edge in today's competitive market. It reassures the home seller, giving them more reason to select your offer over others.
Step 3:
Close on Time
Unlike other Florida mortgage lenders, we don't drag our heels. No, we sprint to the finish line (i.e., closing) so that you can move into that cute two-bedroom Cape Cod sooner rather than later.
We're not ringmasters, so we don't make home buyers jump through any hoops. Instead, we've nixed all At Dash, we don't believe in playing games. We believe in helping Florida families find a place to call home. Unlike other mortgage lenders, we won't make you wade through mountains of paperwork and bite your nails while we determine if you pre-qualify. Instead, we offer a straightforward mortgage lending process that's fast and stress-free.
Apply now
---
Legal information
1 Lending Disclaimer: Mortgage rates are subject to change and are subject to borrower(s) qualification. APR rate(s) quoted is/are based upon a (loan amount), (loan term, including whether fixed or ARM) year.
2 Refinancing Disclaimer: When it comes to refinancing your home loan, you can generally reduce your monthly payment amount. However, your total finance charges may be greater over the life of your loan. Your PRMI loan professional will provide you with a comprehensive refinance comparison analysis to determine your total life loan savings.
3 Dash Loan Closing Guarantee Disclaimer: Guarantee is based on loan closing; restrictions apply.
4 No-Down-Payment Disclaimer: Closing costs and fees may still apply.
5 VA Home Loan Disclaimer: VA home loan purchases have options for 0% down payment, no private mortgage insurance requirements, and competitive interest rates with specific qualification requirements. VA interest rate reduction loans (IRRRL) are only for veterans who currently have a VA loan – current loan rate restrictions apply, and limits to recoupment of costs and fees apply. VA cash-out refinances are available for veterans with or without current VA loans. Policies and guidelines may vary and are subject to the individual borrower(s) qualification. Program and lender overlays apply.
6 Down Payment Assistance Disclaimer: First lien interest rates may be higher when using a DPA second.
7 Pre-Approval Disclaimer: Pre-approvals are given to clients who have met qualifying approval criteria and specific loan requirements at the time of applications. Results may vary.
General Disclaimer: The content on this page has not been approved, reviewed, sponsored, or endorsed by any department or government agency.
NMLS® Consumer Access℠: https://nmlsconsumeraccess.org/
Florida Office of Financial Regulation MLD646.
For refinance advertisements that state a reduction on monthly payment, please note: the total finance charges may be higher over the life of the loan.