Mortgage Lenders in Wilmington, NC
Ready to find a home you can call your own? We're here to help. With the best rates in the biz, a dedicated Mortgage Coach, and a way simpler, faster home financing process, Dash is your one-stop mortgage shop.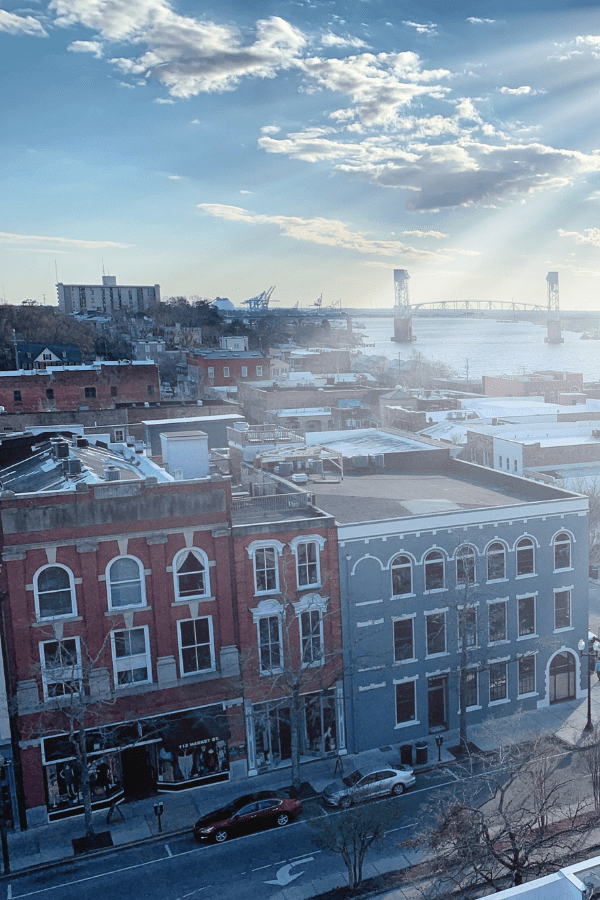 Dash Home Loans' Wilmington, NC Mortgage Office
Whether you're ready to buy a beachside bungalow, a condo overlooking the Cape Fear River, or a suburban oasis, the Mortgage Coaches at our Wilmington mortgage office will make the home buying process a (sea) breeze.
---
Call us
We're open...
Monday to Friday: 9AM — 5PM
Saturday & Sunday: Closed
Our Wilmington Mortgage Services
Buying a home is complicated, but it doesn't have to suck. At Dash Home Loans, we're dedicated to comprehensive solutions that make every aspect of mortgage lending smooth sailing, including:
New home loans in Wilmington, NC and surrounding areas
Mortgage refinances in Wilmington, NC and surrounding areas
New mortgages and mortgage refinances in North and South Carolina
Soft credit pulls, prequalification help, and mortgage advice
Kind of like Wilmington itself, Dash has big-city amenities wrapped in a small-town package. As a division of Primary Residential Mortgage, Dash has the resources and clout of a big-time mortgage company. But we're dedicated to North and South Carolina, which means our mortgage coaches feel like—and are—your neighbors. So neighborly service is our top priority.
Whether you're ready to prequalify for a loan or just have a couple of questions to ask, our Wilmington Mortgage Coaches are here to help. Give us a call at 910-597-1143 to schedule an appointment.
---
A New Name in the Mortgage Game
The first step in buying a home? Finding a mortgage lender. Traditionally, that meant getting shuffled between paper pushers and middlemen, which isn't exactly a fun way to kick off the homebuying process. That's why we're doing things differently.
At Dash Home Loans, we get that buying a house is kind of a big deal, and we want to help you every step of the way. When you choose Dash, you'll get the dedicated attention of your own Mortgage Coach.
Wondering how else we're doing things differently? Glad you asked:
A straightforward, efficient home loan process
A range of home loan options
Insight and support for all home buyers, even those with unique circumstances
First-class service (Don't take our word for it—see for yourself)
After pre-qualifying with Dash, a guaranteed loan closing—or you and the seller both get $5,000
Every home—and every homebuyer—is different. That's why we offer personalized, supportive mortgage lending that's designed to get you into your new home faster and with as few snags as possible. If you're ready to call Wilmington home, we're ready to help.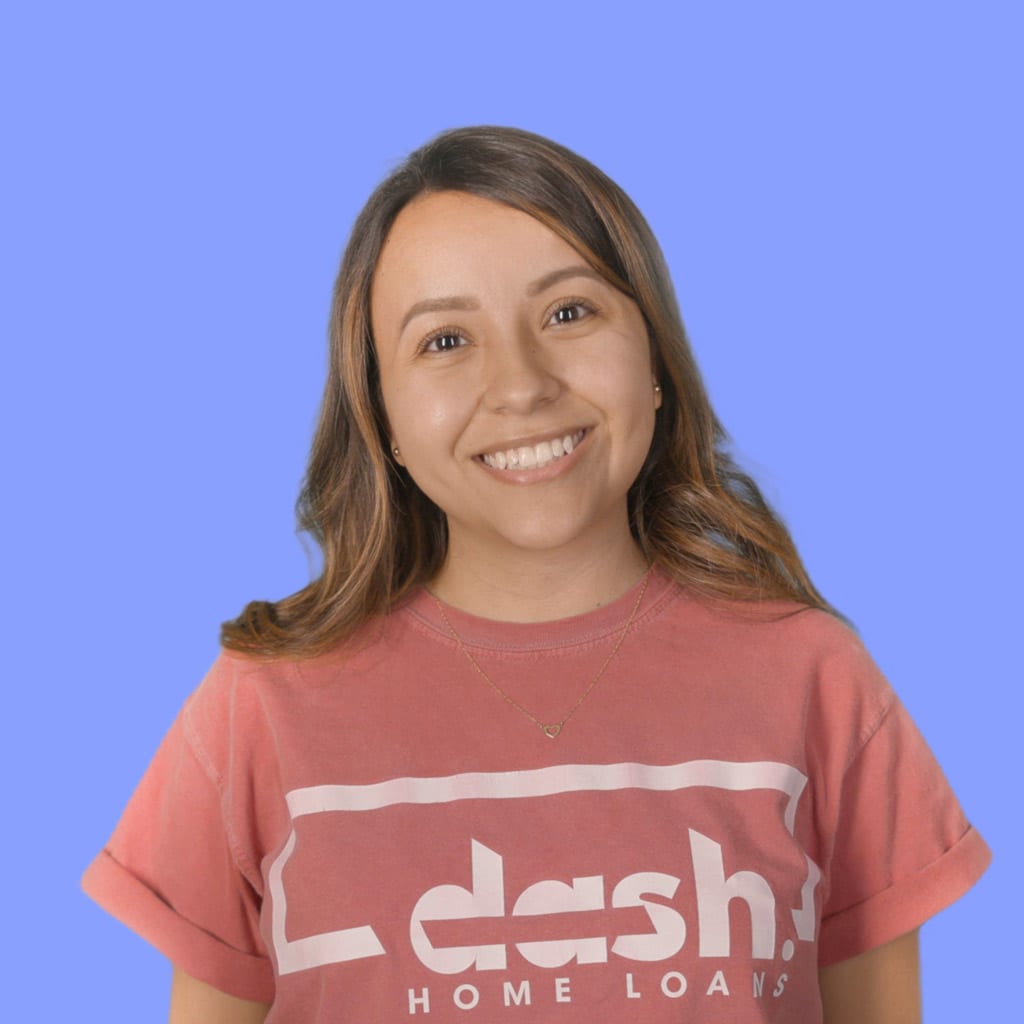 ---
All Kinds of Home Loans for All Kinds of Willmington Buyers
Mortgages aren't one-size-fits-all—far from it—but Dash kind of is. No matter what kind of homebuyer you are or what kind of home you're buying, there's a Dash loan that's just right for you.
We offer a variety of Wilmington home loan options, and all of them are paired with our unparalleled service and one-on-one guidance. Our home loan programs include:
Chenoa Fund loans
HUD program loans
Fresh start homes
HomeReady/Home Possible loans
FHA 203K Dream loans
*The content on this page has not been approved, reviewed, sponsored, or endorsed by any department or government agency.
---
Mortgage Refinance in Wilmington, NC
You love your home (yay!), but maybe you're looking to save a little dough or build up your rainy-day fund. Refinancing could be just the ticket. If you're hesitant to undergo the hassle of a refinance, don't be. Like all of our mortgage options, the process of refinancing your Wilmington home with Dash will be quick and consistent.
We'll make sure your refi goes swimmingly so you can reap the benefits, like:
Lowering your interest rate
Reducing your monthly payment
Using your equity for other expenses
Consolidating your debt
Dash Home Loans was able to get us a great rate and made refinancing easy. What could have been a long and painstaking process was simplified with how they communicated clear steps to follow.

-Mark, refinance customer
We're not saying we can make refinancing easy, but we are saying we'll help make it a whole lot simpler. Have questions about what that might look like? Schedule an appointment with one of our Mortgage Coaches, and we'll clarify all your q's.
---
The Dash Mortgage Process
At Dash, we make the whole mortgage process as transparent as possible. Where most big banks will shuffle you between hands, we'll pair you with a Dash Mortgage Coach who will work with you every step of the way.
Plus, most mortgage lenders can't guarantee your loan, so if it falls through, you and the seller are in one tough pickle. But with Dash, you'll get the Dash Loan Closing Guarantee—more on that below.
We keep saying the Dash loan process is efficient, and we'll prove it's as easy as 1, 2, 3:
Step 1 – Apply
We simplify things from the get-go with an easy online application. Once we've got that, we'll be able to pair you with a Dash Mortgage Coach, your BFF throughout the lending process.
Step 2 – Get Pre-Qualified with Confidence
When you get pre-qualified, you can submit offers with the support of your lender. When you pre-qualify with Dash, you'll also be able to boast the Dash Loan Closing Guarantee. That means that if the loan falls through, you won't be left in the lurch. We'll give you and the seller $5,000 smackaroos each. That's like the cherry on top when sellers are considering offers. You're welcome.
Step 3 – Close on Time
They don't call us Dash for nothin'. Unlike most mortgage lenders, we like to get things done fast. In fact, we regularly work with clients whose first mortgage fell through and still help them close on time. Time is valuable, and we know you'd rather spend it in your new home.
That's the Dash mortgage process in a nutshell. The only thing we left out? The level of service we provide to every single customer. We're not just mortgage lenders, we're homeowners and Wilmingtonians, so we get it. We provide the kind of support we'd like to receive, and that just happens to be superb.
First time home buyer here and I will use Dash for every home I buy! The process was super easy to understand and super easy to access online. They don't try to BS you and they help you every step of the way.

-Adam, home loan customer