A Dash Origin Story
Our intention has always been simple: Make mortgages suck less
With a combined 45 years in the home loan industry, our founders—Andy Borter, Luke Stelzer, and Paul Carini—knew better than anybody that the traditional mortgage model is outdated and inefficient. So they decided to do something about it.
The guys behind Dash Home Loans have always been the enterprising type. Paul and Luke began talking business back when they were best friends in high school, and the conversation just never ended. Andy entered the mortgage industry in 1993 and rose through the ranks. The trio met while working together in a traditional mortgage model, Andy in Raleigh and Paul and Luke in Charlotte.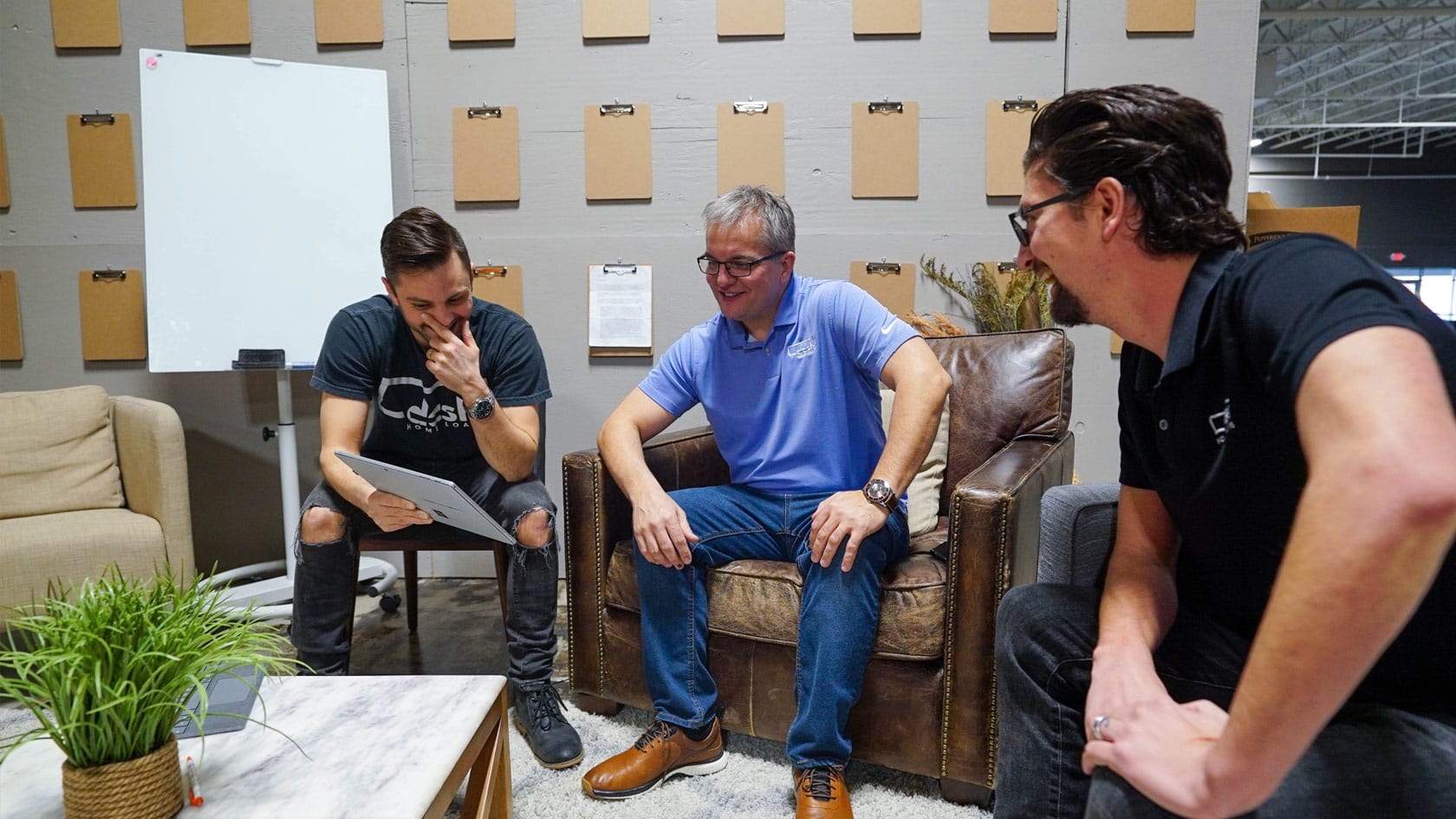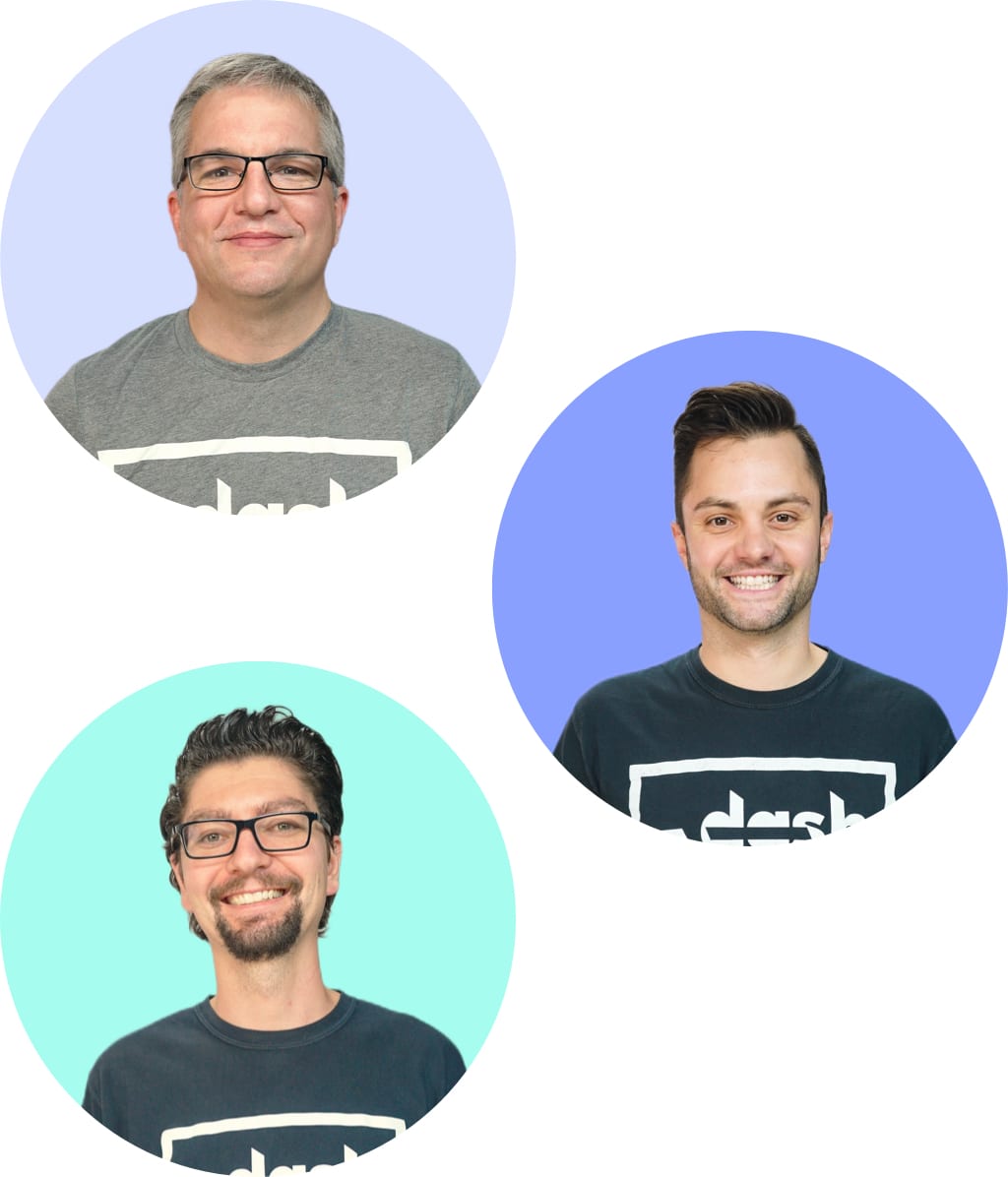 Andy, Luke & Paul agreed: Something had to change
The three founders saw how clients were shuffled between paper-pushers and loan officers. Paperwork was lost, information was misunderstood, and customers had to repeat the same story to every representative of the mortgage company they met—and there were usually a lot of them. Plus, the old, clunky mortgage models hadn't accounted for advances in technology, and clients were the ones paying the price.
There were two options in the marketplace: A low price with a low level of service or a high level of service with a matching high price tag. But at Dash, you get the best of both worlds.
Technology, meet customer service
Andy, Luke, and Paul spent 12 months designing the Dash Home Loans model. They stripped down the traditional mortgage model to the studs, eliminating everything that was inefficient or redundant. In its place, they built a new kind of mortgage business that's founded on both modern technology systems and quality customer service. People tend to think these are mutually exclusive, but they go together like peanut butter and jelly at Dash.
Dash puts a lot of emphasis on training our team to do right by our clients. Plus, we brought on product experts to reduce any risks of snafus or snags. When you tap Dash to help with your home loan, you're paired with a mortgage coach—one person who pre-qualifies, quotes, pre-approves, and submits documents directly to underwriting. No middlemen, no hassle.
Folks seem to like what we're doing
Don't take our word for it: Our customer service rating is a stellar 4.8 out of 5 stars. In our first year, we doubled our sales volume, and we were able to pass those savings along to our clients.
We think we're on the cusp of a mortgage revolution, and we want to keep leading the charge. With innovative technology and a one-stop-shop mentality to customer service, we're helping people throughout the Southeast build wealth through homeownership—and it never sucks.
Ready to experience a simpler mortgage process? Choose Dash Home Loans! We offer multiple types of home loans in the Carolinas, Virginia, Florida, Tennessee, and other Southeastern regions.