Mortgage Lenders in Charlotte, NC
If you're hoping to buy a home in Charlotte or the surrounding area, connect with our team. With competitive rates and a faster, simpler home financing process, you can depend on Dash Home Loans for all of your needs.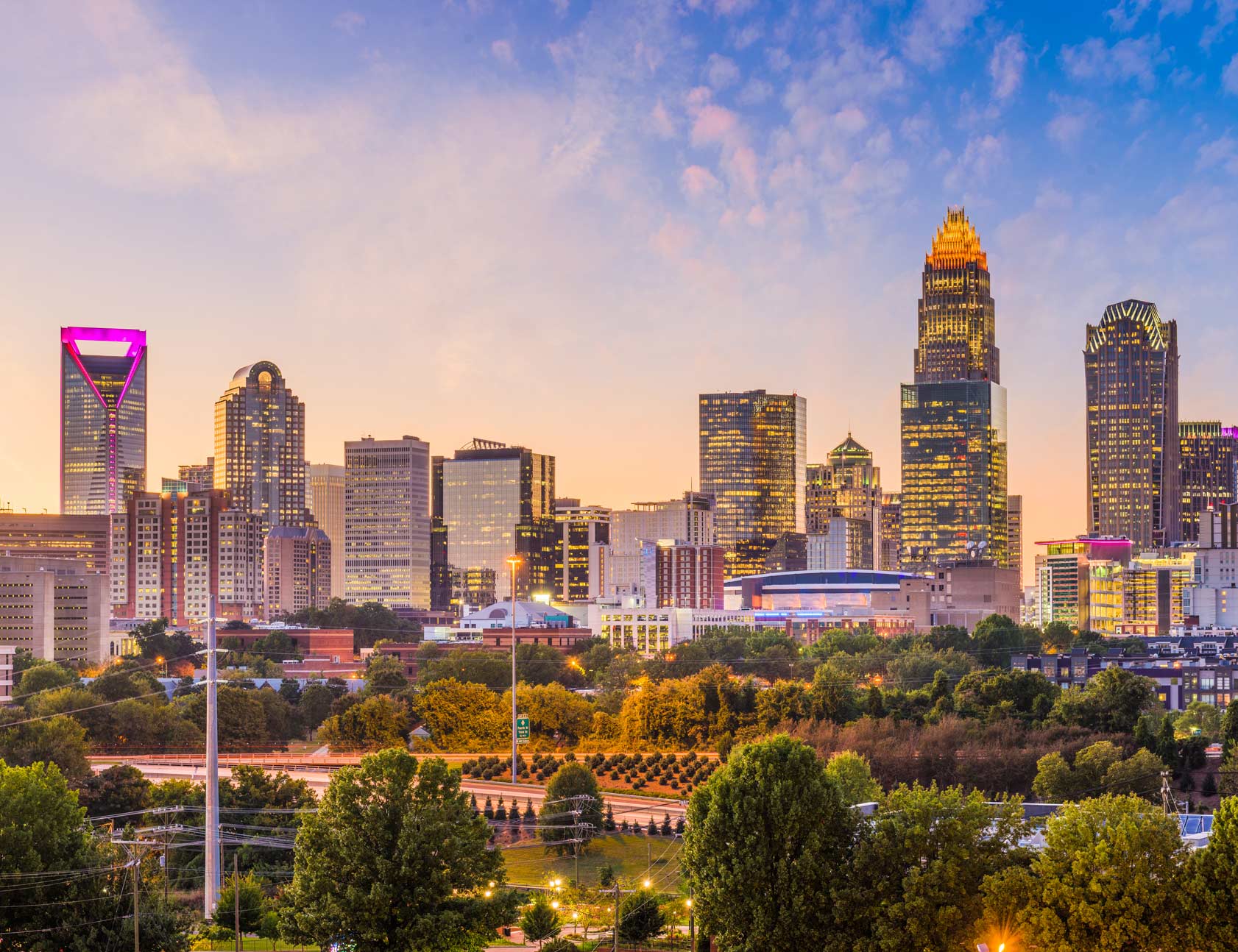 Dash Home Loans' Charlotte, NC Mortgage Office
Our Charlotte office is located just north of Charlotte proper – close to Lake Norman in Huntersville. We're just East of I-77, near the U.S. Post Office and Discovery Place Kids on Gilead Road. Look for a beautiful red brick building with signs for Primary Residential Mortgage, Inc. and Dash Home Loans.
---
Call us
Visit us
403 Gilead Road
Suite A
Huntersville, NC 28078
We're open...
Monday to Friday: 9AM – 5PM
Saturday & Sunday: Closed
Home Loans & Mortgage Refinancing in Charlotte, NC
Dash Home Loans is a trusted mortgage company in Charlotte, North Carolina that provides streamlined home loan solutions to today's home buyer, including:
Soft credit pulls
Pre-qualification assistance
And more!
As a division of Primary Residential Mortgage that's dedicated to serving North and South Carolina, we have the resources of a big lender with the personalized attention of a local company.
Interested in talking to a Dash Mortgage Coach? Reach out to us online, or give us a call at 704-286-9328 to schedule a consultation.
---
Stress-Free Charlotte Home Loans With Dash
Before you can start looking for the home of your dreams, you need to wade through the options offered by mortgage lenders in Charlotte, NC. At Home Dash Loans, we stand out by providing our clients with outstanding service and exceptional support. When you work with us, you'll benefit from:
Are you ready to buy a home in Charlotte? Let Dash Home Loans help you find the right loan for you and get you into that home faster!
Apply now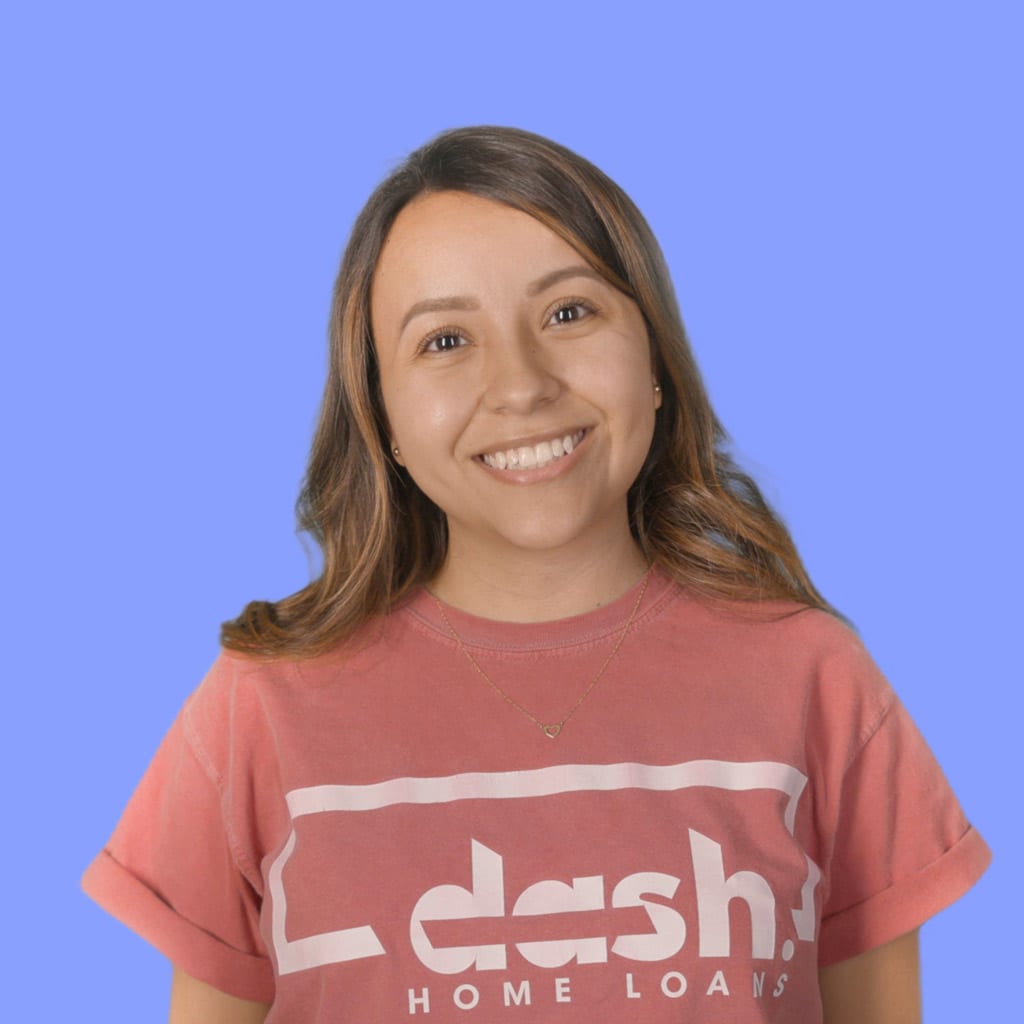 ---
Comprehensive Home Loan Options
for Charlotte Homeowners
As one of the top mortgage companies in Charlotte, Dash Home Loans offers loan options to fit the needs of different types of home buyers, including first-time buyers, unique homeowners, and experienced homeowners. Check out our home loan options3:
Manufactured home loans
Chenoa Fund™ home loans
HUD program loans
Fresh start home loans
FHA 203K dream loans
FHA 203(h) disaster relief loans
And more!
---
Paul and his team stepped up the bar for lending. When I approached them, I was in the middle of a purchase and the lender dropped the ball and left me out to dry. Dash got me approved and closed in under three weeks – they provided customer service I have never seen in any industry.

— Jacob, Home Loan customer
---
Mortgage Refinancing in Charlotte, NC
Check out our easy refinancing services available right here in Charlotte and other areas in the Carolinas. If you've thought about refinancing your existing loan to save money, we can help. Mortgage refinancing in Charlotte is easier to achieve than you realize.
Contact a Dash Mortgage Coach today, so you can start to save money on your mortgage payment each month or reduce what you have to pay on your loan.
You may benefit from refinancing your mortgage4 to:
Lower your monthly payment
Reduce your interest rate
Tap into your equity for other needs
Consolidate debt
Talk to our team today about the options available to you. Our loan refinancing opportunities are available to most homeowners in the region, including urban and rural areas throughout North and South Carolina.
---
We had a great experience with Dash! They were knowledgeable and helpful throughout the refinancing process.

— Kaylee, Refinance customer
---
The Dash Mortgage Process for Charlotte Homeowners
Dash Home Loans is designed for today's home buyer. We know that the average mortgage company in Charlotte is hard to work with. There's a lot of back and forth, not to mention the possibility that your loan will fall through at the last minute.
That's why we've changed the way we do business. We cut out the middleman – a loan processor you'll probably never meet but who's always present at big banks – so you have fewer hoops to jump through. By providing our clients with the very best home loans and the best overall experience, we're confident you'll find the home that's best suited for your needs.
With Dash, you'll follow just three simple steps to get your loan:
Step 1:
Apply With Us
Submit an application through our simple online system. Once your application is submitted, you'll be matched with an expert Dash Mortgage Coach who will work with you to overcome any hurdles and help you find the right loan for your situation.
Step 2:
Get Pre-Qualified
When you pre-qualify with Dash, you're also guaranteed through Dash. Qualified applicants get our Dash Loan Closing Guarantee1. What does that mean? It means if your loan falls through at the last minute, you're still covered. We'll give $5,000 to you and $5,000 to the seller.
So get out there, and find your dream home. We'll help you make it happen!
Step 3:
Close on Time
Unlike other mortgage companies in Charlotte, we move fast, so you can, too. In fact, we've worked with multiple clients who came to us after their first home loan fell through. We've worked with them to ensure their new Dash home loan closes on time so they can still get their dream house.
Dash cuts out the hassle that other lenders make you deal with when buying a home. We believe in building wealth through real estate, as well as creating a place where you and your family can feel safe and comfortable. If you're looking for your first home, take a look at our First-Time Home Buyer's Guide. Let us help you make your Charlotte home ownership plans a reality.
Apply now
---
Legal information
¹ Dash Loan Closing Guarantee Disclaimer: Guarantee is based on loan closing; restrictions apply.
² No-Down-Payment Disclaimer: Closing costs and fees may still apply.
³ Lending Disclaimer: Mortgage rates are subject to change and are subject to borrower(s) qualification. APR rate(s) quoted is/are based upon a (loan amount), (loan term, including whether fixed or ARM) year.
⁴ Refinancing Disclaimer: When it comes to refinancing your home loan, you can generally reduce your monthly payment amount. However, your total finance charges may be greater over the life of your loan. Your PRMI loan professional will provide you with a comprehensive refinance comparison analysis to determine your total life loan savings.
⁵ VA Home Loan Disclaimer: VA home loan purchases have options for 0% down payment, no private mortgage insurance requirements, and competitive interest rates with specific qualification requirements. VA interest rate reduction loans (IRRRL) are only for veterans who currently have a VA loan – current loan rate restrictions apply, and limits to recoupment of costs and fees apply. VA cash-out refinances are available for veterans with or without current VA loans. Policies and guidelines may vary and are subject to the individual borrower(s) qualification. Program and lender overlays apply.
⁶ Down Payment Assistance Disclaimer: First lien interest rates may be higher when using a DPA second.
⁷ Pre-Approval Disclaimer: Pre-approvals are given to clients who have met qualifying approval criteria and specific loan requirements at the time of applications. Results may vary.
General Disclaimer: The content on this page has not been approved, reviewed, sponsored, or endorsed by any department or government agency.
NMLS® Consumer Access℠: https://nmlsconsumeraccess.org/
North Carolina Mortgage Branch License: L-112833-200
South Carolina-BFI Branch Mortgage Lender/Service License: MLB-1439905, MLB-1439905 OTN #2