Mortgage Lenders in Greenville, SC
There's nothing "easy" about getting a mortgage, but at Dash Home Loans, we come pretty close. With your very own Mortgage Coach, Dash's competitive rates, and our simple home financing process, we'll finalize your Greenville mortgage in a jiffy – guaranteed1.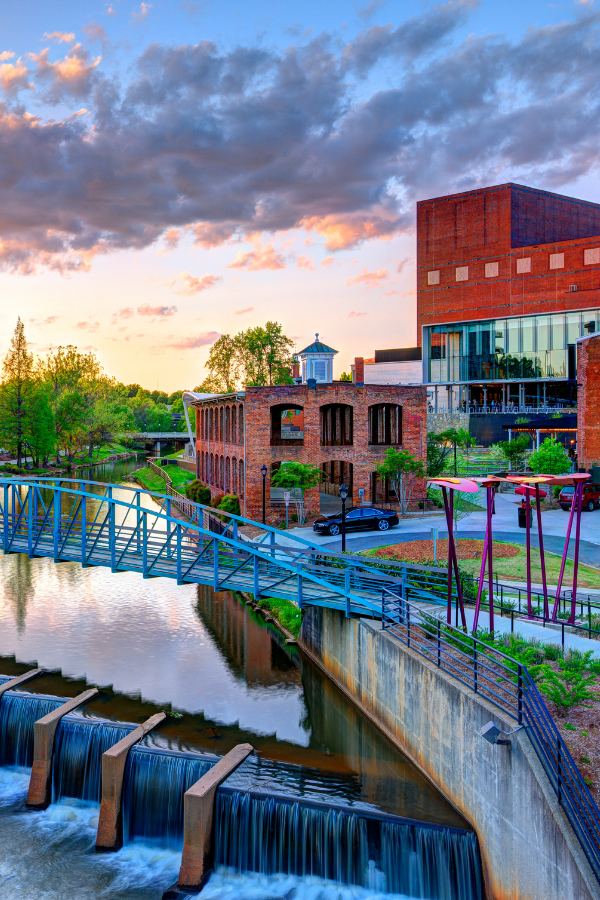 Dash Home Loans' Greenville, SC Mortgage Office
Ready to buy or refinance a home in Greenville, SC? Dash Home Loans is ready to help! Just take a trip east on I-385 to our new offices. Take the E. Butler Rd. exit and turn behind the Marriott, then look for the beautiful brick building with the Dash signs.
---
Call us
We're open...
Monday to Friday: 9AM – 5PM
Saturday & Sunday: Closed
Home Loans & Mortgage Refinancing in Greenville, SC
Dash Home Loans is your one-stop shop for all things mortgage in Greenville, South Carolina. Looking to get pre-qualified for a mortgage? Want to refinance your home loan? Do you have questions about the home buying process? We've got you.
We offer comprehensive home financing solutions for the modern home buyer, including:
Soft credit pulls
Pre-qualification assistance
And more!
Mortgage customers want two things: the extensive resources of a big lender and the quality customer service of a small one. Usually, you have to pick one or the other, but with Dash, you get both. We're a division of Primary Residential Mortgage, so we've got big-time resources. But as dedicated mortgage lenders to North and South Carolina, we offer our hometown communities personalized attention.
Ready to get started? Reach out online, or give us a call at 864-531-8548 – we'll set you up with your very own Greenville Mortgage Coach. Think of them as your mortgage spirit guide.
---
Greenville, SC Mortgage Lending Without the Hassle
There's not just one thing that makes Dash different from old school, antiquated mortgage lenders – there's a lot. After a couple of combined decades in the mortgage business, we realized it was time to shake things up. We founded Dash Home Loans with the intention of utilizing modern tech to offer top-notch, simplified mortgage solutions with superior service.
That's just what you'll get when you choose Dash as your Greenville mortgage lender, as well as:
Apply now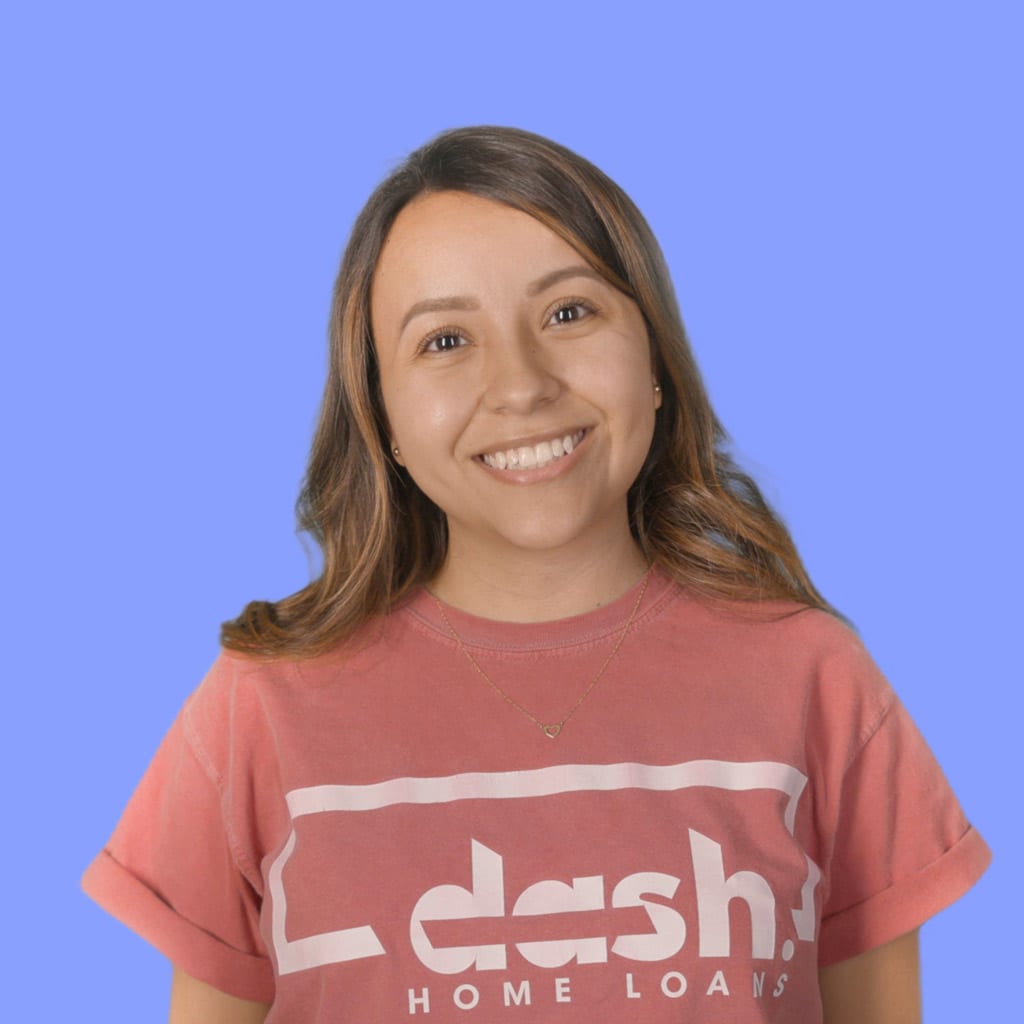 ---
Comprehensive Home Loans for Greenville, SC Homeowners
There are dozens of different home loan options3 out there, and for most buyers, that makes choosing a mortgage even more complicated. But at Dash, our Mortgage Coaches work one-on-one with every client to ensure they select a loan that's just right for their unique needs.
Whether you're a first-time home buyer, experienced homeowner, or have special circumstances to negotiate, one of our loans will work for you. Check out our options:
Manufactured home loans
Chenoa Fund™ home loans
HUD program loans
Fresh start home loans
FHA 203K dream loans
FHA 203(h) disaster relief loans
And more!
---
Dash Home Loans made the process as easy as can be. I have bought several homes over the years but never have I had the process go so smoothly. I was made aware of everything that was needed upfront and in plenty of time.

— Jen, Home Loan customer
---
Mortgage Refinancing in Greenville, SC
Ah, home sweet home – but maybe your Greenville home would be even sweeter after refinancing your mortgage4. If you're looking to save some dough on your monthly mortgage payment or need to finance a big home project (and you don't want to go through the hassle of a traditional refinance), then Dash is for you.
Refinancing your Greenville home with Dash could offer a lot of sweet rewards, including:
Lowering your interest rate
Reducing your monthly payment
Using your equity for other expenses
Consolidating your debt
We've helped hundreds of folks across North and South Carolina refinance their houses with better rates and even better service along the way. Schedule a call with one of our Mortgage Coaches to see if we can do the same for you.
---
Dash Home Loans has made our refinancing easy and smooth. Have a question, just call and get the answer. They always keep you up to date and have the nicest employees to help you feel secure and in good hands.

— Michelle, Refinance customer
---
The Dash Mortgage Process for Greenville, SC
Home Buyers
From your first call to your first step into your new (or newly refinanced) home, the Dash home loan process is easy-to-follow. We know that most Greenville mortgage lenders are hard to work with. They shuffle your paperwork around between middlemen, put you on hold, and juggle too many customers to offer authentic service.
At Dash, we've built a different kind of mortgage model that prioritizes our clients' time, money, and relationships (it sounds cheesy, but it's true!). Here's how we do it:
Step 1:
Apply With Us
Submit your application through our online portal, and we'll get started on our end. We'll pair you with your very own Mortgage Coach, who will be your point person throughout the mortgage process.
Step 2:
Get Pre-Qualified
With most lenders, your loan can fall through at the last moment, leaving you and the seller in hot water. Not with Dash. Qualified applicants get the benefits of our Dash Loan Closing Guarantee1. If your home loan falls through, we'll give both you and the buyer $5,000.
Step 3:
Close on Time
Wondering where we got our name? It's because we close mortgages in a dash. With a simpler mortgage process, we just get things done faster. In fact, we've helped many homeowners whose first loan fell through close on time.
The Dash home loan process makes getting a mortgage a lot easier than with other lenders, but what really sets us apart is our customer-first service. We're not just your mortgage lenders, we're your neighbors, and we're excited to welcome you to the neighborhood!
Apply now
---
Legal information
¹ Dash Loan Closing Guarantee Disclaimer: Guarantee is based on loan closing; restrictions apply.
² No-Down-Payment Disclaimer: Closing costs and fees may still apply.
³ Lending Disclaimer: Mortgage rates are subject to change and are subject to borrower(s) qualification. APR rate(s) quoted is/are based upon a (loan amount), (loan term, including whether fixed or ARM) year.
⁴ Refinancing Disclaimer: When it comes to refinancing your home loan, you can generally reduce your monthly payment amount. However, your total finance charges may be greater over the life of your loan. Your PRMI loan professional will provide you with a comprehensive refinance comparison analysis to determine your total life loan savings.
⁵ VA Home Loan Disclaimer: VA home loan purchases have options for 0% down payment, no private mortgage insurance requirements, and competitive interest rates with specific qualification requirements. VA interest rate reduction loans (IRRRL) are only for veterans who currently have a VA loan – current loan rate restrictions apply, and limits to recoupment of costs and fees apply. VA cash-out refinances are available for veterans with or without current VA loans. Policies and guidelines may vary and are subject to the individual borrower(s) qualification. Program and lender overlays apply.
⁶ Down Payment Assistance Disclaimer: First lien interest rates may be higher when using a DPA second.
⁷ Pre-Approval Disclaimer: Pre-approvals are given to clients who have met qualifying approval criteria and specific loan requirements at the time of applications. Results may vary.
General Disclaimer: The content on this page has not been approved, reviewed, sponsored, or endorsed by any department or government agency.
NMLS® Consumer Access℠: https://nmlsconsumeraccess.org/
North Carolina Mortgage Branch License: L-112833-200
South Carolina-BFI Branch Mortgage Lender/Service License: MLB-1439905, MLB-1439905 OTN #2