All About RefiNow, Fannie Mae's New Refinance Program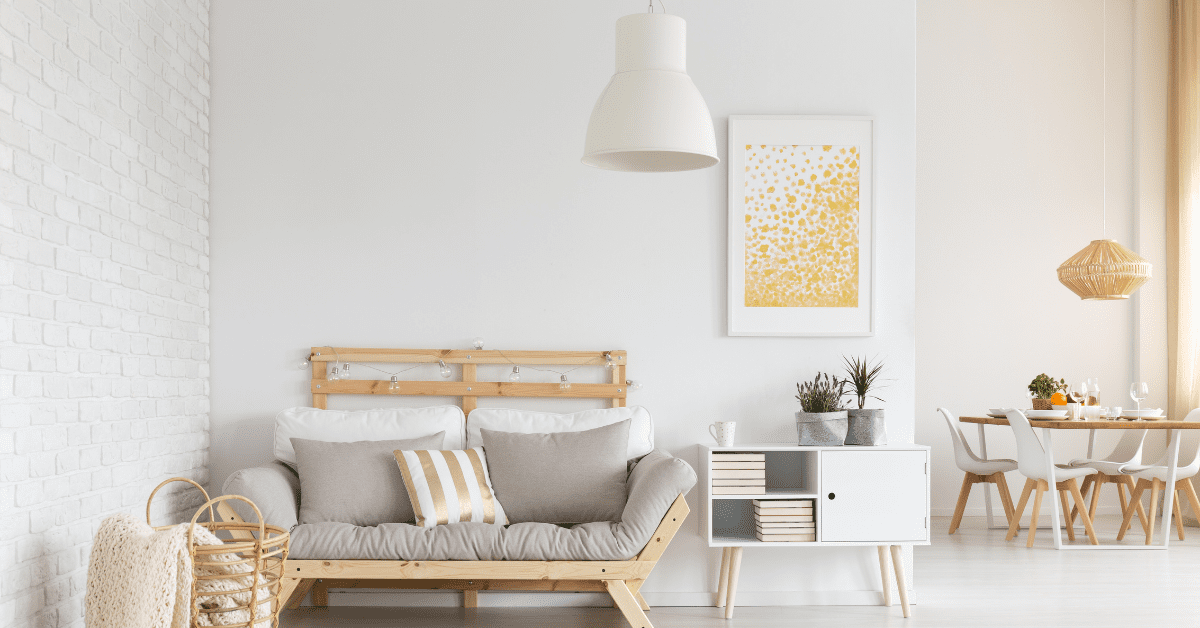 Low-income homeowners, there's a new refinance option in town.
Introduced in June 2021, RefiNow allows some homeowners with Fannie Mae-backed mortgages to refinance their loan for a lower interest rate. A lower interest rate means a lower monthly mortgage payment. A lower mortgage payment means happier homeowners.
There are pretty strict requirements for RefiNow. Read on to learn more about the program and whether you qualify.
What Is RefiNow?
RefiNow is a new refinancing initiative from the Federal Housing Finance Agency (FHFA), and it is available through Fannie Mae.
The program removes some of the traditional barriers that prevent homeowners from refinancing their homes. It also guarantees a lower rate and reduced monthly mortgage payment.
RefiNow is available to qualifying low-income homeowners with Fannie Mae mortgages.
How Does RefiNow Differ From Traditional Mortgages?
First, it's important to understand why people refinance in the first place. Most homeowners refinance their mortgages in order to save money.
Mortgage rates fluctuate constantly. If you bought your house when interest rates were high, you can save a significant amount over the life of your loan by refinancing when mortgage rates drop.
With traditional refinance options, the homeowner must pay for the upfront costs, such as an appraisal and refinancing fees. Many low-income homeowners are unable to afford these costs and are therefore unable to refinance.
In traditional scenarios, the benefits of refinancing are not guaranteed. Instead, they depend on the borrower's unique situation and qualifications, like their credit score, debt-to-income ratio, and more. So while most homeowners consider refinancing in order to save money, that's not guaranteed.
RefiNow is a new option that removes these obstacles inherent to traditional refinancing. The program waives the upfront cost of refinancing, making it more accessible to more homeowners. The program also guarantees savings with a lower interest rate and a reduced monthly mortgage payment.
Who Is RefiNow For?
Millions of homeowners took advantage of low-interest rates and refinanced in 2020. But according to the FHFA, very few of those were low-income homeowners.
RefiNow is intended to target exactly that market of low-income homeowners. Because of the high upfront cost of refinancing, many lower-income homeowners are not able to refinance. RefiNow will offer low-interest rates and other benefits to those with lower incomes and Fannie Mae-backed mortgages.
RefiNow comes at the perfect time. For families whose incomes were reduced during the pandemic, refinancing with a guaranteed lower rate can help alleviate financial stress. A lower monthly payment could even help some homeowners avoid foreclosure.
Not sure if you have a Fannie Mae mortgage? Check out Fannie Mae's Loan Lookup Tool, which will determine whether or not you qualify.
How Does RefiNow Help Homeowners?
By removing some of the barriers to refinancing and guaranteeing lower rates, RefiNow is intended to make refinancing more accessible for certain communities of homeowners. Doing so also makes homeownership as a whole more sustainable.
So how, exactly, does RefiNow make refinancing easier?
Appraisal Reimbursement
Many refinances require an appraisal, which is a financial hurdle many homeowners can't overcome. If an appraisal was necessary for the refinance, Fannie Mae will provide a $500 credit to the lender when the loan is purchased. The lender must then pass the credit to the homeowner.
By reimbursing the homeowner for the appraisal, Fannie Mae alleviates the upfront cost of refinancing. As this cost often prevents low-income homeowners from pursuing their refinance options, this $500 credit makes refinancing more accessible for many borrowers.
Fees Waived
In most refinance mortgages below $300,000, Fannie Mae charges a 50 basis point up-front adverse market refinance fee. That means they charge a fee of 0.5% on a refinance loan. With RefiNow mortgages, Fannie Mae waives this fee, further decreasing the initial cost of refinancing.
Required Reduction in Rate
RefiNow requires the homeowner's interest rate be reduced by 50 basis points, or 0.5%, from their current loan rate. They also require that doing so results in a reduction in the homeowner's monthly mortgage payment of at least $50.
By guaranteeing a lower mortgage rate and payment, RefiNow could save homeowners thousands of dollars every year. According to the Federal Housing Finance Agency, the program will save most borrowers $100 to $250 every month. That could mean savings of $1,200 to $3,000 every year for RefiNow borrowers.
RefiNow Eligibility
We'd all like to qualify for this sweet refinance deal, but it's only available to homeowners who meet the requirements set by the FHFA. Those requirements include:
You must have a Fannie Mae-backed mortgage. Remember, you can verify whether or not yours is a Fannie Mae loan with their Loan Lookup Tool.
Your home must be a one-unit, single-family home, and it must be your primary residence.
Your current income must be at or below 80% of the area median income (AMI). Note that this is your current income, not your income at the time of the original loan.
You must not have missed a mortgage payment in the past six months or more than one payment in the past year.
Your mortgage's loan-to-value ratio can not be above 97%.
Your debt-to-income ratio must be 65% or less.
Your FICO credit score must be at least 620.
How to Refinance with RefiNow
As of June 5, 2021, RefiNow is available to qualifying homeowners. Fannie Mae doesn't offer loans directly to lenders. Instead, it buys and guarantees mortgages via the secondary mortgage market. That applies to refinance loans, too.
So in order to take advantage of the RefiNow program, you'll need to refinance with a lender. Ask your lender (or a new lender) about your refinancing options, and mention that you think you may qualify for RefiNow. Your lender will verify the requirements and guide you through the process if you do qualify.
Looking for a lender to help with your RefiNow refinance loan? We know a guy.
RefiNow and Dash Home Loans
At Dash Home Loans, we know mortgage loans—including refinance loans—can suck. That's why we built a business that makes getting a mortgage way easier. Naturally, the new RefiNow program is right up our alley.
If you're considering refinancing with RefiNow in NC or SC, one of our mortgage coaches can help. We'll work with you one-on-one to determine if you qualify for RefiNow (or if there's an even better option out there for you).
Contact us today to get started.
Refinancing your home loan can often reduce your monthly payment. However, your total finance charges may be greater over the life of your loan. Your Loan Officer will provide you with a comprehensive analysis.