Six Ways to Find Homes Before They Hit the Market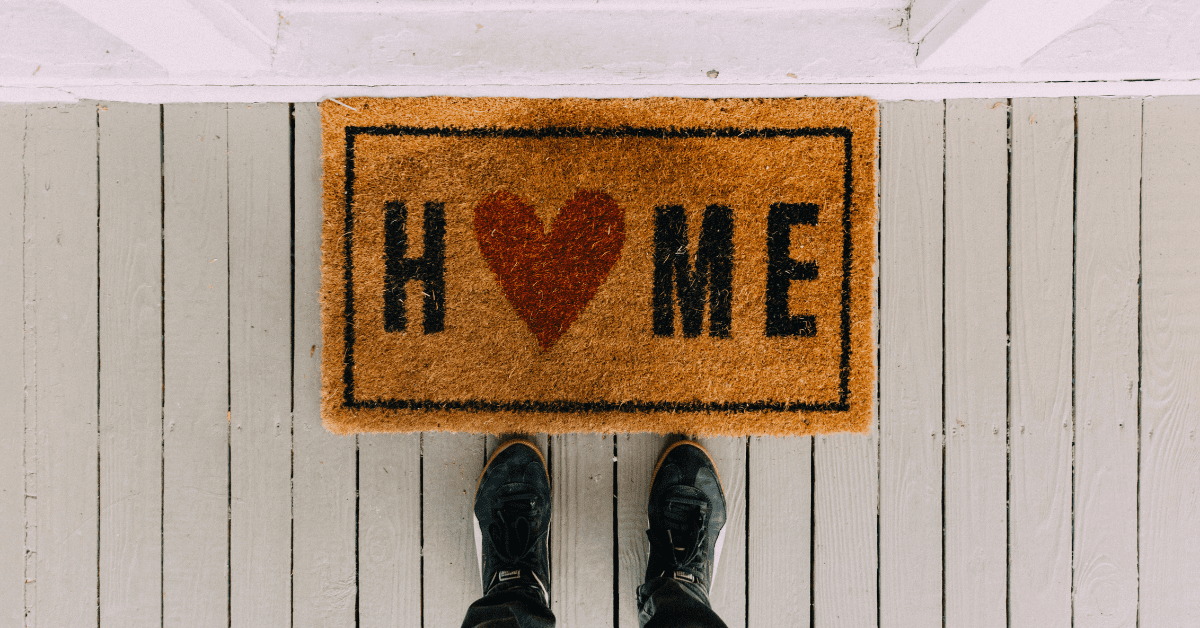 Do you ever catch yourself daydreaming about your perfect home? Maybe there's a house, street, or neighborhood you've always had your eye on, or maybe you fantasize about a simplified buying process without competing offers.
You might be able to buy your dream house without the stress of traditional real estate transactions through an off-market or "pocket" listing. In these scenarios, houses are sold before they're even listed.
While finding these real estate opportunities is somewhat akin to finding needles in haystacks, a determined buyer willing to put in a little detective work just might get lucky. Here, we offer a few ways you can find homes before they hit the market.
Why Homes Are Sold Off-Market
There are a number of reasons sellers might choose to skip listing their home and entertain offers from savvy buyers, including:
They want to prioritize their privacy. This is common with celebrities who want to keep their identities and addresses confidential, so they'll steer clear of public marketing or showings.
They aren't ready or willing to put in the work to get their home MLS-ready. Selling your home through traditional channels can require a lot of fixing up—from little tasks like decluttering to big home maintenance projects—and sometimes sellers would rather entertain offers without the hassle of clean-up.
They aren't trying to move, but they're open to it. Some homeowners don't necessarily need to sell, but if someone makes an offer they can't refuse, they might be tempted to do so.
They want to test the waters before selling. A quiet pocket listing can serve as a test for curious sellers, allowing them to see how the market reacts to their listing and price before listing it on MLS.
They think they'll get the best price and serious offers. There's a mentality among some sellers that the exclusiveness of an off-market home might lead more serious buyers to up their offer. (Others, of course, argue that the competitiveness of a listed home drives up the price.)
Benefits to the Buyer & Seller of Off-Market Listings
As we mentioned above, the greatest benefit to the seller of a pocket listing is that they won't have to prep their home for the market, which can save them a lot of time and money. Off-market listings might also help both buyers and sellers be more relaxed at the negotiating table.
As for buyers, the greatest benefit of snagging an off-market house is that they'll avoid much of the stress of a traditional real estate transaction. It's a seller's market out there, and dozens of offers can come in on a freshly listed house, driving buyers to hike up their offers to try to beat out the competition. If you put in an offer on an off-market house, there's a greater chance your offer will be accepted.
Six Tips for Finding an Off-Market Listing
If you've watched a few true crime docs or tracked down your best friend from fifth-grade summer camp on social media—or even if you haven't—you'll probably be able to find a pocket listing you love. It just requires a little sleuthing.
1. Find a Well-Connected & Hardworking Real Estate Agent
An experienced and successful real estate agent has cultivated an extensive network of other real estate agents and homeowners alike who might hold the key—literally—to your dream home. An agent from a large office can tap their colleagues for intel on pocket listings. They might have connections at other offices who are willing to share their "coming soon" listings before they hit the market or the agent themselves might have a listing they're hoping to get soon. The most tenacious of agents will even be willing to reach out to homeowners directly to see if they're open to selling; while you could do the same, a blind inquiry coming from an agent might carry a little more clout.
2. Explore the Neighborhood
If you've got a neighborhood in mind, exploring it yourself just might help you turn up a secret listing. Attend any open houses, even if you're not interested in the listing, to gauge the market and maybe meet some neighbors who might be interested in selling their own homes. Walk the streets and see if any of the homes, in particular, catch your eye, then reach out (or ask your real estate to do so) to see if they might be interested in selling. (You can find their contact information via municipal tax records.)
3. Network, Network, Network
It's the key to many a successful career, and it just might help you find an off-market listing. Let friends, family, and colleagues know you're interested in buying a home, especially if they have a connection to a certain neighborhood; they just might know of someone who's thinking of selling. The same goes for social clubs; groups like the Junior League, professional organizations, or even country clubs are another resource for insider intel on potential sellers.
4. Contact HOA or Neighborhood Groups
If the community you're interested in has a homeowner's association (HOA) or board, contact them to see if they've heard any residents mention they might be ready to sell. Similarly, most neighborhoods now have their own Facebook or Nextdoor groups, which are a great forum to learn about soon-to-be-listed homes.
5. Track Down Homes in Pre-Foreclosure or Foreclosure
Owners who are at risk of losing their home are probably amenable to the idea of walking away with cash instead. There are services like CoreLogic's RealQuest express and RealtyTrac that can help prospective buyers identify properties where the owners are delinquent on their mortgage payments.
6. Advertise to Owners
If you're willing to invest a bit of cash in the potential of an off-market listing, you could try a mass mailing. Write up a succinct letter for residents of your dream neighborhood; say you're interested in moving to the area and ask if they'd be open to selling anytime soon. Then use a company like Dietrich Direct to send the mailings.
Be Ready to Buy
As you begin your off-market search, make sure you're prepared to carry through on your inquiries if you turn up an interested seller. Speak with a mortgage lender in Charlotte or Raleigh to ensure you understand your financing options (our mortgage calculator is a great first step) and have a down payment set aside. While pocket listings have a lot of pros, they're also a little less stable than traditional listings. The more prepared you are for closing — like getting prequalified for a loan— the more efficient the process will be and the less likely the seller will get cold feet.
Opinions expressed are solely my own and do not express the views of my employer.