USDA Home Loans in Tennessee
At Dash Home Loans, we make the mortgage lending process quick and straightforward. Even if you have a shaky credit history or limited cash reserves, our Mortgage Coaches will work to find an affordable financing option that suits your needs.
What's even better? As a USDA approved lender in Tennessee1, Dash can help you secure a no-money-down USDA loan with a competitive APR.
Apply now
---
Contents
---
What Is a USDA Loan?
A USDA home loan is a residential mortgage in Tennessee guaranteed by the U.S. Department of Agriculture. USDA loans are designed for low- to moderate-income families who may not otherwise qualify for conventional mortgage financing.
USDA loans emerged in 1991 as part of the Single Family Housing Guaranteed Loan program, an initiative that sought to incentivize the development of rural, low-density areas. The program is now a popular option among cash-strapped borrowers with less-than-perfect credit.
Why are USDA mortgages so popular? Because unlike conventional loans in Tennessee, which typically require a down payment of 20% or more, USDA loans don't require any money down. Yup, you heard that right. Zilch. Zip. Nada. Of course, you'll still be expected to pay closing costs as well as guarantee fees. These fees are like private mortgage insurance, or PMI, and protect the lender in the case of default.
---
USDA Loan Eligibility in Tennessee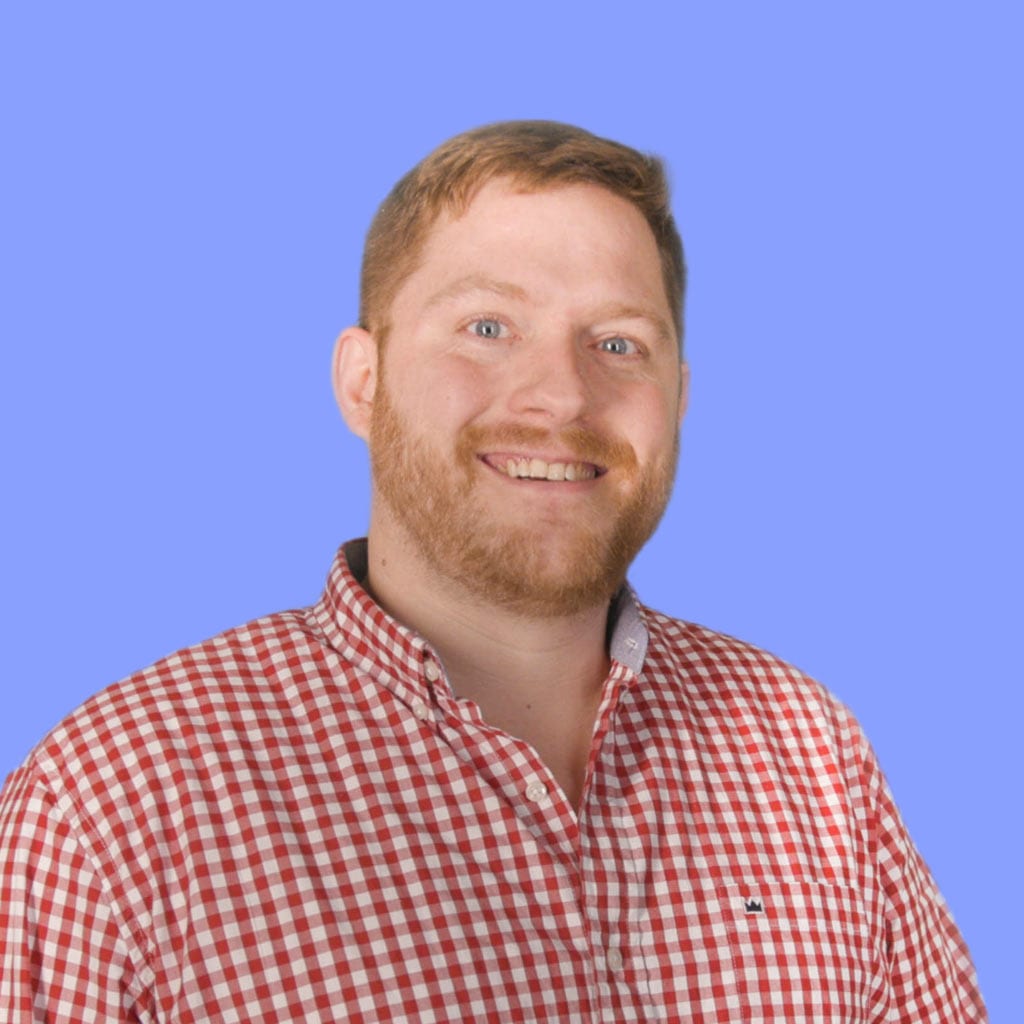 We get it – zero-money-down2 home financing sounds awesome. But before you start hootin' and hollerin', you need to make sure you're eligible.
To qualify for a Tennessee USDA loan, you must be purchasing a home in a rural area. The U.S. Department of Agriculture defines "rural" as any town with fewer than 20,000 people. Not sure if your two-bedroom bungalow in downtown Maryville is up to snuff?
Check out eligibility maps through the USDA.
Apply now
---
USDA Loans in TN: Eligibility Areas
Luckily, there are plenty of beautiful places in the Volunteer State that are considered rural by the U.S. Department of Agriculture. If you want to purchase a slice of Sevierville or Elizabethton, then yeehaw! These towns are small, quaint, and have populations well below 20,000. But if you're a city slicker set on living in Chattanooga or Knoxville, you might have some trouble finding a USDA eligible property.
Other USDA Loan Eligibility Requirements
To secure a USDA loan, you must meet certain income restrictions. In Tennessee, you cannot bring home over 15% more than your area's median income. The exact amount will depend on which county you live in but averages $91,900 for a family of four and $121,300 for families of five or more.
Tennessee USDA loan eligibility is also impacted by your credit score. To qualify, you need at least a 640 and a debt-to-income ratio of 41 percent or less. A stable employment history makes you a more competitive applicant as well. Strive for at least six months at one gig, though longer is better.
Starting to feel a little nervous about your creditworthiness? Take a deep breath and give us a shout. We'll connect you with an expert Mortgage Coach who can review your financial information to see if you qualify for a Tennessee USDA loan. If you don't? They'll explore the dozen other financing options we offer and find something that suits your needs.
---
Benefits & Disadvantages of USDA Loans
Is the countryside calling your name? If so, a USDA home loan could be perfect for you. After all, Tennessee USDA loans are meant to incentivize living out in the boondocks. But this financing tool is also designed to make homeownership more attainable for families who don't have a lot of money to spare. Plus, this lending program offers competitive loan terms.
The downside? The geographic requirements associated with USDA loans can be fairly restrictive. If you live in a metropolitan area like Nashville or Memphis, you probably won't qualify unless you buy outside city limits. But, even if you're looking for a quiet place in the woods, you might not meet the income stipulations.
USDA Loan Requirements for TN Borrowers
You can generally expect the same USDA loan requirements across the country. To qualify for a USDA loan in Tennessee, you must meet the following criteria:
Income Limits: You must prove steady employment and you cannot make over 15% more than your area's median income.
United States Citizenship: Only permanent residents can apply for a USDA loan.
Mortgage Insurance: USDA loans require mortgage insurance.
Primary Residence in a Rural Area: Your property must be in a rural area and it cannot be a vacation home or investment property in Tennessee.
Do you meet these requirements? Sweet! A USDA loan could be an affordable and practical means of financing your dream home.
---
How to Apply for a USDA Loan in Tennessee
To apply for a USDA loan, you'll first need to find a Tennessee mortgage lender. Arguably, this is the most important step. While the average lender expects homebuyers to wade through confusing legal documents alone, Dash will hold your hand through each step of the application process.
Ready to get down to business? First, apply through Dash's online system. After we get some basic information, we'll match you with a Mortgage Coach. You will need:
Proof of income from W2 and tax returns
Proof of your debts to determine your debt-to-income ratio
Paycheck stubs
Bank statements
A photo ID
Other documents as requested by your Mortgage Coach
At Dash, we know that applying for a USDA home loan in Tennessee can be super scary. After all, a home is a huge investment. That's why we have streamlined our process to make it simpler, easier to understand, and (dare we say?) enjoyable. Learn more about how we make mortgage lending better.
Unlike the other guys (i.e., big banks), we like to work quickly at Dash. Though your exact closing date depends on your property and financing team, we'll do everything in our power to ensure that you close in a jiffy.
Apply now
---
USDA vs. FHA Loans
Since USDA and FHA loans are both government-backed mortgages, these lending options are often confused. However, there are key differences between the two.
Chiefly, while USDA loans are backed by the U.S. Department of Agriculture, FHA loans are guaranteed by the Federal Housing Administration. That means if you default on your loan, the respective agency will pay a premium to your lender.
What else is different?
Well, USDA loans are a no-money-down financing option. This is great news for families who don't have a lot in their savings account.
Comparatively, Tennessee FHA loans require a down payment of at least 3.5% for borrowers with a FICO score of 580 and higher. If you have less-than-stellar credit, you may still get approved. However, you'll need to dish out 10% or more. 
Of course, FHA loans have their advantages. FHA lenders tend to be more forgiving of high debt-to-income ratios. Plus, there are no geographical or income restrictions associated with an FHA loan.
---
USDA Mortgage Lenders in Tennessee
If you have fallen in love with an 1800s farmhouse in Townsend, remember that only USDA approved mortgage lenders can provide USDA home loans. Fortunately, as a USDA lender in Tennessee, Dash offers a super simple home lending process.
Want to learn more? Contact Dash online.
Apply now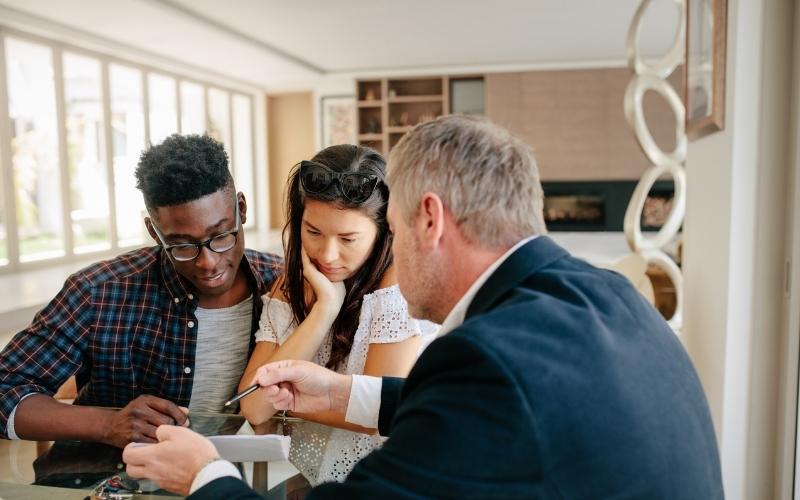 Let Dash Ease Your Home Financing Fears
Still confused about the USDA loan application process? Interested in learning more about what makes Dash so special? Contact us to speak with a Mortgage Coach. 
Apply now
FAQs
TN USDA Home Loan FAQs
How much will a USDA loan approve me for?
It depends. Since the U.S. Department of Agriculture doesn't specify a maximum sales price, your lending limit hinges on your income, creditworthiness, and other factors. 
What happens to my USDA loan if I get married?
Tying the knot could impact USDA loan eligibility. Once you're married, your spouse's salary will factor into your household income. This increase in cash flow could push you over the USDA income threshold.
How do I apply for a USDA loan?
To apply for a USDA loan, touch base with a USDA approved mortgage lender like Dash Home Loans. Your lender will determine if you qualify for a USDA loan. If you do, they will walk you through the paperwork needed to get pre-qualified.
Legal information
¹General Disclaimer: The content in this marketing advertisement has not been approved, reviewed, sponsored or endorsed by any department or government agency.
²No Down Payment Disclaimer: Closing costs and fees may still apply.
FICO® Disclaimer: FICO® is a registered trademark of Fair Isaac Corporation.