Conventional Home Loans in Virginia
If you're experienced in the world of real estate, you've probably heard of a conventional home loan. After all, conventional loans are the most common mortgage financing tool. Unlike FHA, USDA, or VA loans, conventional loans aren't guaranteed or insured by the federal government. Instead, homebuyers secure these loans through private entities like banks, credit unions, and mortgage companies.
Are you considering a conventional home loan in Virginia? If so, choose a home lending process that doesn't suck. At Dash Home Loans, we've streamlined the financing process so closing on that quaint two-bedroom is a cinch.

When you work with Dash, you work with real-life superheroes. We call them Mortgage Coaches. Our Mortgage Coaches are like Quicksilver. They understand that you're eager to buy a new house, so they get you prequalified fast. Plus, once you prequalify with the Dash Loan Closing Guarantee, you'll close as expected!
Apply for a conventional loan
---
Jump Ahead
---
What Is a Conventional Home Loan?
A conventional loan is a mortgage not insured or offered by the government. VA loans, for example, are guaranteed by the U.S Department of Veterans Affairs. That means the VA will protect the mortgage lender if the borrower defaults on the loan. This lowers the credit risk.
Comparatively, conventional loans are offered through private entities like banks, credit unions, mortgage companies (like Dash), and other financial institutions. Some conventional loans are considered "conforming," meaning they meet the requirements to be sold to government sponsored enterprises. By selling off mortgages, lenders replenish their funds and can offer more loans to more homebuyers.
Typically, conventional mortgages have a fixed interest rate. With a fixed interest rate, homebuyers can expect the same monthly payment for their entire loan term. Of course, there are adjustable-rate mortgages too. These are designed for borrowers who expect their income to increase over time.
Conventional Loan Interest Rates
Conventional mortgage interest rates vary depending on the respective lender and the borrower's credit score (more so than for government-backed loans). Since interest rates are also based on mortgage-backed securities, which are traded just like stocks, rates can change daily, even hourly.
To get the best mortgage rate, consider improving your credit score, saving up for a bigger down payment, choosing a shorter loan term, decreasing your debt, or increasing your income. Working with Dash can help too. At Dash Home Loans, we don't settle for just "okay" interest rates. No, our Mortgage Coaches will hunt until they find the optimal rate for you!
Looking to apply for a conventional home loan in Virginia? Contact Dash Home Loans online or give our mortgage experts a call at 757-280-1994 today!
---
Conventional Loan Requirements in Virginia
Lenders view conventional loans as riskier than government-backed mortgages. Why? Well, if a borrower defaults on an FHA, USDA, or VA loan, the respective government agency will pay a claim to the lender for the unpaid balance. But if a borrower defaults on a conventional loan, the private lender takes a hit.
To decrease risk, private lenders have much stricter requirements. Lenders typically require a significantly higher credit score and lower debt-to-income ratio. They will also require an appraisal to ensure that the home is in good condition and is worth at least as much as the loan.
Not sure if you'll get approved for a conventional loan in Virginia? Reach out to Dash, and we'll connect you with a Mortgage Coach.
---
Benefits & Disadvantages of a Conventional Loan
Let's face it: Getting approved for a conventional loan can be tricky, especially for low- to moderate-income homebuyers with less-than-perfect credit. However, conventional loans have many advantages. For starters, this loan type typically offers more competitive interest rates and higher lending limits. Mortgage insurance is also a consideration. Whereas most FHA loans require PMI, conventional loans only require it if you put less than 20% down.
FHA or Conventional Loan? Which Is Better?
Whether you're a first-time homebuyer or a real estate guru, you may wonder: What's better — an FHA loan or a conventional loan? At Dash, our Mortgage Coaches are faced with this question almost daily. We always tell homebuyers that it depends. If you have a lower FICO score and limited cash, an FHA loan could work. However, if your credit score is higher than 640 and you have enough cash for a larger down payment, a conventional loan could be better for you.

Still unsure which loan option is the right fit? Contact Dash online or call 757-280-1994 to get in touch with a Mortgage Coach.
---
Conventional Loan Limits for Virginia Borrowers
The amount you can borrow is set by the lender. However, there are also additional limits. Conforming loan limits for 2How much you can borrow depends on your creditworthiness, debt-to-income ratio, and other factors. However, private lenders must also conform to standards set by the Federal Housing Finance Agency. The conforming loan limit for 2022 is $647,200 for most areas. In some high-dollar real estate areas, borrowers can get approved for loans up to $765,600.
---
Who Qualifies for a Conventional Home Loan in Virginia?
Private lenders have fairly stringent requirements. You may qualify for a conventional home loan in Virginia if:
You meet the credit score requirements. The minimum credit score will vary from lender to lender; however, most financial institutions expect a FICO score of at least 680. Dash offers conventional loans to borrowers with scores as low as 620. Just keep in mind that homebuyers with a score over 740 get the best rates.
You have an acceptable debt-to-income ratio. Your debt-to-income ratio is calculated by dividing total monthly debt payments by monthly gross income. Most lenders want to see a debt-to-income ratio of about 36%.
No major credit report issues, like a foreclosure or bankruptcy.
A down payment of at least 3%. If you don't want to pay PMI, you'll need to put down 20% of the loan amount.
---
Types of Conventional Loans for Virginia Homebuyers
Conventional home loans are like popsicles—they come in lots of different flavors. Each type of conventional home loan is designed for borrowers with different needs. Not sure which is for you?
Take a look at the conventional loans we offer, then get in touch with a Mortgage Coach here at Dash.
Just like Mike Krzyzewski, your Mortgage Coach is here to make sure your lending process is a slam dunk. They can answer any and all questions you may have about conventional loans in Virginia.
Conforming Conventional Loan: Meets standards set by the Federal Housing Finance Agency.
Nonconforming Conventional Loan: Doesn't meet standards set by the Federal Housing Finance Agency.
Jumbo Loan: A type of nonconforming conventional loan that exceeds standard lending limits.
Fixed-Rate Loan: Traditional loan option with fixed interest rates.
Adjustable-Rate Loan: Designed for borrowers who anticipate future increases in income.
Conventional Renovation Loan: Perfect for homebuyers purchasing a fixer-upper.
Subprime Loan: Loan offered at a higher interest rate to borrowers with less-than-perfect credit.
---
How To Apply for a Conventional Loan in Virginia
To apply for a conventional loan, you'll need to submit an application showing your income, credit history, and all assets, such as cash, retirement investments, and even life insurance. Mortgage lenders also want to make sure you have several months' worth of mortgage payments in your bank account in case of an emergency.
Applying for a conventional loan in Virginia can be quick and easy when you work with Dash. At Dash Home Loans, our Mortgage Coaches will walk you through each step of our streamlined, five-star lending process. Ready to get started?
Apply for a conventional loan
Timeline
Completing a conventional loan application only takes a few minutes. However, lenders can take up to three months to process all of your information.
Documents & Paperwork to Submit
Before applying for a conventional home loan in Virginia, it's a good idea to gather all the necessary paperwork. This documentation includes:
Proof of Income: You'll need pay stubs, two years of federal tax returns, W-2 forms, alimony and child support documents, and more. If you're self-employed or a freelancer, you'll need to show at least two years of steady employment in the same industry.
Asset & Debt Verification: To calculate your debt-to-income ratio, lenders will need to see proof of all monthly debt payments like auto and student loans, credit cards, and existing mortgages. They will also need to see proof of all assets like bank and investment accounts.
Identification: To confirm your identity, you'll need to submit a copy of your driver's license or State ID. You'll need to confirm your Social Security number too.
All of this information is needed to confirm your loan eligibility.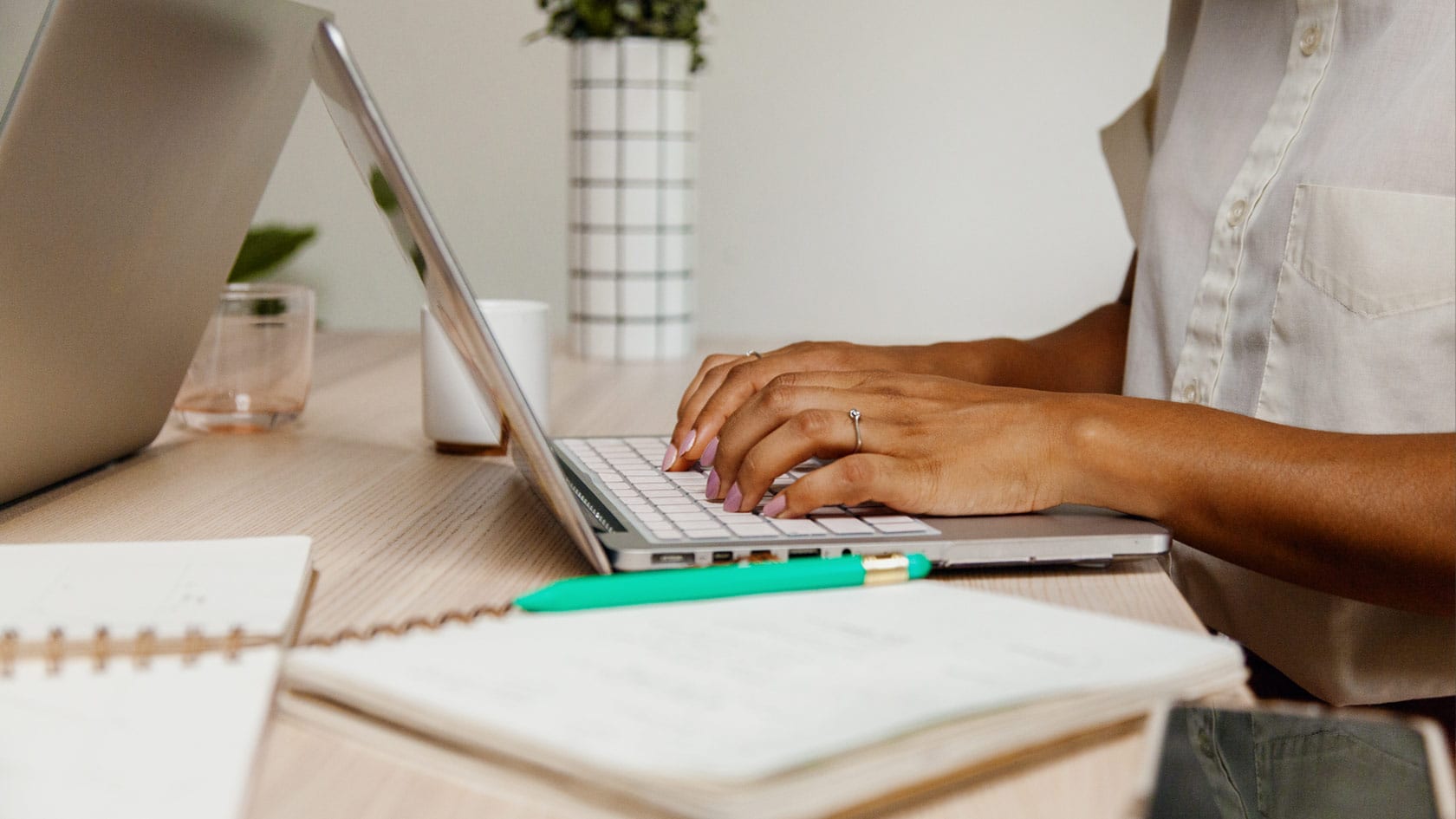 Let's get started
Apply for a Conventional Loan With Dash
If you'd like to discuss your options further, or have any questions about our service, contact us to speak with one of our friendly team members.
Ready to get started? Great! Click 'Apply now' below to begin your application.
Apply now
Frequently Asked Questions
Virginia Conventional Home Loan FAQs
Still have some questions about conventional home loans in Virginia? Want to learn more about what makes the Dash process so easy? Contact us to connect with one of our Mortgage Coaches.
How much do I have to put down on a conventional loan?
The minimum down payment for a conventional loan is 3%. However, borrowers with lower credit scores and higher debt-to-income ratios may be required to put down more. Also keep in mind that if you put down less than 20%, you will be required to purchase mortgage insurance.
Is it harder to qualify for a conventional loan?
Yes. Since conventional loans are riskier than government-backed loans, they have stricter requirements. Compared to FHA, USDA, and VA loans, conventional mortgages require higher credit scores, lower debt-to-income ratios, and sometimes larger down payments.
Can you get down payment assistance with a conventional loan?
Yes. The Virginia Housing Development Authority provides a down payment assistance program for first-time homebuyers. This program offers a grant of up to 2.5% of the home's purchase price. To qualify, you must meet certain credit score and income requirements. Read more about these requirements on the VHDA website.