How to Buy a Second Home: Mortgage Options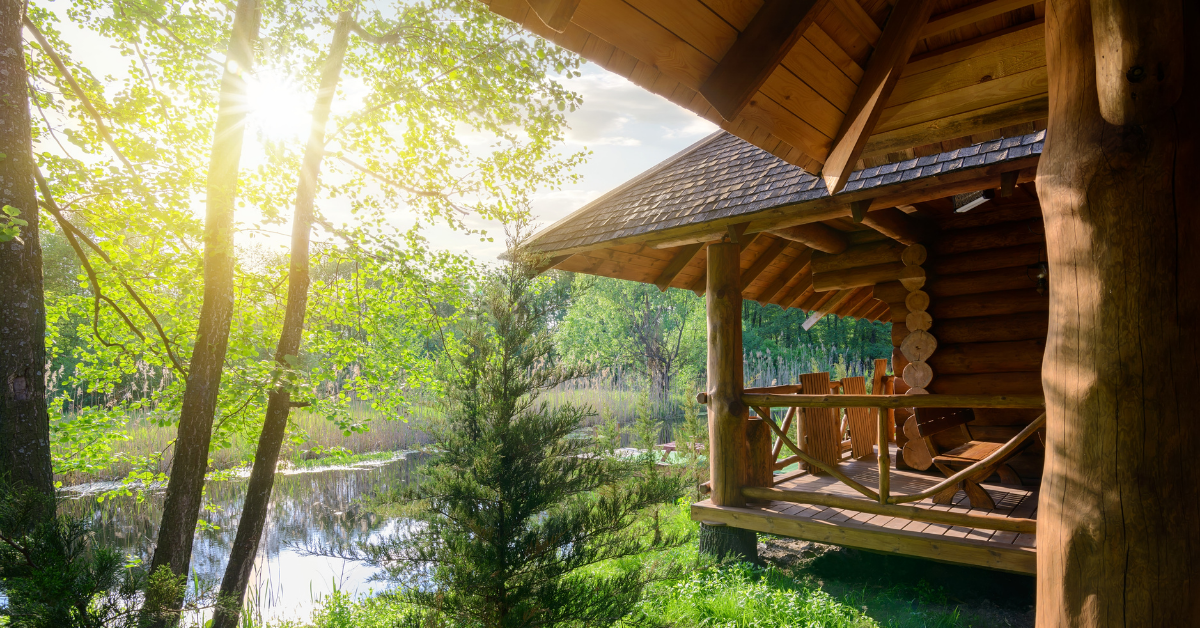 Whether you're looking for a vacation home to call your own or an income-generating rental property, taking out a second home mortgage could fulfill your dreams. But before you start house-hunting, it's important to understand the implications and potential repercussions of owning a second home, especially from a financial perspective.
That's why we've outlined our top tips for buying a second home below, from what questions to consider before buying to the details of securing another loan.
Contents
Why Buy? Determining Your Reason for Buying a Second Home
There are many reasons homeowners consider purchasing a home away from home: pleasure, business, and everything in between. To determine whether or not this is a financial feasibility for you and your family, it's important to first identify your "why" for investing in another home.
Vacation Property
Many homeowners who are sick of the city life invest in a getaway located in a vacation destination like the beach or mountains. Others dream of a second home that's closer to extended family. Depending on how frequently you plan to visit and whether or not you plan to use the property to generate income while you're away, it might make more sense for you to rent an Airbnb or similar property instead.
Retirement Home
It's always a financially sound decision to plan for retirement, and for some homeowners, that may mean investing in your retirement home while maintaining your existing residence. Doing so can give future retirees a leg up on learning about the community they'll call home and meeting neighbors before transitioning to retirement full-time.
Rental Property
A second home might be a great investment opportunity if you decide to rent it out. Rental income can help cover the expenses of a second property and, with time, might even pay for itself. If the second home is in a popular vacation area or you're planning to vacation there occasionally, you should consider short-term rentals.
If not, long-term leases to individuals or families are a way to generate passive income. Just keep in mind, the rental business isn't easy: Renters can cause a lot of damage to a home, and tenants come and go, so there may be periods where you don't receive any rent.
Flip & Sell
With the rise of HGTV "flippers," you might be considering buying a second house to flip and resell. While it looks fun on tv, there's a lot of work—and money spending!—that goes on behind the scenes. So only consider flipping a house if you have the resources, like construction industry contacts and plenty of cash, to do so.
Determining Financial Eligibility for a Second Home Mortgage
Just because you secured a mortgage for your first home, don't assume you're a shoo-in for a second mortgage. Second mortgages are risky for lenders because they know if things get dire, you're going to prioritize paying the mortgage on your primary residence.
Stricter Mortgage Requirements for a Second Home
Lenders usually enforce stricter requirements for a second mortgage, including:
A higher down payment (at least 10 percent, but if it's an investment property you'll be renting to tenants, it's likely to be closer to 20-30 percent)
A higher mortgage interest rate
A higher rate of homeowner's insurance
A higher credit score for a second mortgage, in most cases 620 or higher
It's difficult for many homeowners to meet these stricter requirements of a second mortgage. Don't forget you'll have to cover closing costs, too.
Income Requirements for a Second Home
And then, of course, there's the matter of whether or not you can even afford a second mortgage. The income requirements of a second home are hefty. You'll need to be able to prove that both your mortgages, as well as the rest of your debt load like credit card payments, child support, and student loans, won't exceed 36 to 43 percent of your gross income.
In addition to the cost of the mortgage itself, you'll also want to consider the other expenses a second home will rack up: property taxes, insurance, maintenance, repairs, utilities, HOA fees, appliances and furniture (especially if you're considering a short-term rental), etc. These costs add up, and you need to make sure you'll be able to cover them comfortably before you think too seriously about a second home.
Understanding Your Second Home Loan Mortgage Options
When buying a home for your primary residence, you have a wide array of mortgage loans to consider. That's not as true with a second home loan. Popular loans for first-time buyers, like FHA, VA, and USDA loans, are not available when you're buying a second home. Instead, you'll have to choose between the following loans:
Conventional Loans
Conventional loans are not backed by a government entity but are privately financed by a lender. For second home loans, you'll usually need 10 percent down (or more) for a conventional loan.
Jumbo Loans
Jumbo loans are available to buyers whose home price exceeds the conforming loan limits set by the Federal Housing Finance Agency (FHFA). In 2021, that means loans that are higher than $548,250 in most neighborhoods and $822,375 in high-cost areas.
Consider the Occupancy Rules
Another aspect of these loans to consider when deciding which is best for your second home mortgage: occupancy rules. If you're not planning to use a home as a primary residence, there are specific rules to follow for each mortgage type. With jumbo and other non-conforming loans, you can only rent out your second home for 14 days or less a year. If your loan is backed up by Freddie Mac or Fannie Mae loan, however, you'll be able to rent out your home up to 180 days before it's considered an investment property.
In addition to the rules set by your lender, you should also think about the financial repercussions of renting from a tax perspective. If you rent out your property for 15 days or more, you must report that income to the IRS. On the other hand, you might also be able to deduct rental expenses from your taxes. All that to say, look at the big picture of buying a second home, the loan you secure to do so, and what that will look like in practice.
Planning for a Second Mortgage
If you've done the math and believe you're in a financial position to purchase a second home (or want to prepare for that position), congrats! But there's still a lot of work to be done.
Run the Numbers: First of all, run the actual numbers to see what you might be able to afford. Using a mortgage calculator (or mortgage coach) can help you understand real costs.
Prepare Your Finances: Set a goal for your down payment and save towards that number (10 to 30 percent of the cost of the home). If your credit score isn't at its best, work towards raising it by paying off any loans, asking lenders for credit increases, and paying everything on time.
Save an Emergency Fund: Owning a home is expensive, and buying a second home doubles those costs. Be sure to have a safety net for unexpected expenses like repairs and maintenance, as well as regular payments like HOA fees, property taxes, and homeowner's insurance.
Decide on a Neighborhood: Once you've decided the purpose of your second home, it will help you determine the best neighborhood in which to buy. If it's a vacation home or short-term rental, you'll want to make sure it's near the amenities you're advertising (like a beach). For long-term rentals, it might be more important to consider things like school districts and privacy.
Contact a Lender: Reach out to a lender and get pre-approved or pre-qualified for a second mortgage. This will help you understand how much home you can afford, plus it will help lend credence to your offer when you begin trying to buy a home.
Second Home Sounding Board
If this seems like a lot of information to take in, that's because it is. Buying a second home is complicated, but at Dash, we work to make it as uncomplicated as possible. Our mortgage coaches are here to guide you every step of the way, from deciding whether it's the right time for you to invest in a second home to identifying which loan is right for you. Contact us for more tips for buying a second home.
Opinions expressed are solely my own and do not express the views of my employer.