Which Loan is Best for First-Time Home Buyers?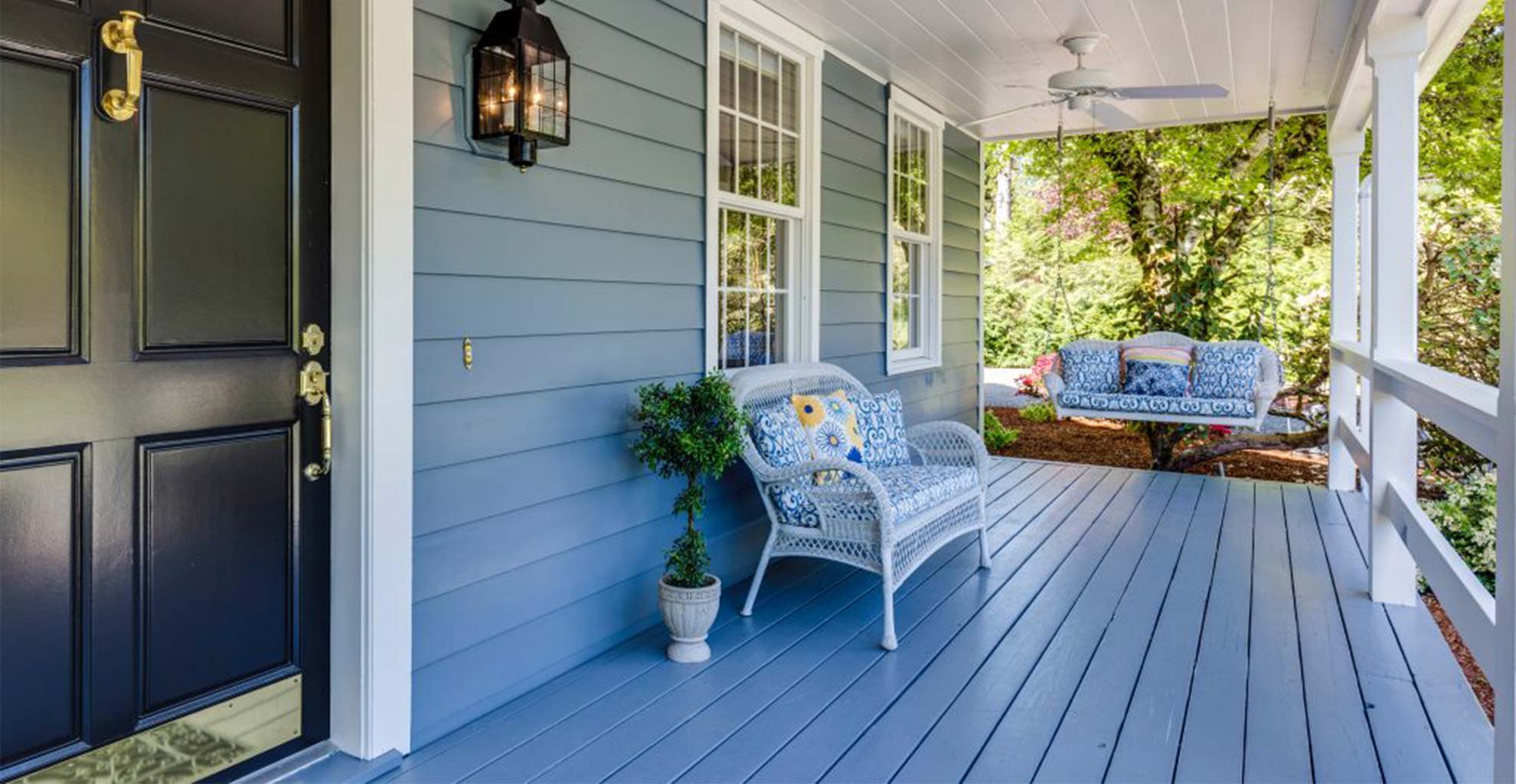 Getting a home loan isn't an easy process, and it can be especially challenging for first-time home buyers who want to ensure they get the right loan for their needs. With dozens of different types of loans, that can be difficult. You don't want to overpay or get into a loan that has too many restrictions.
Fortunately, there are resources to help you make the right choice – the first of which should be your lender or mortgage coach. An experienced mortgage coach can help you evaluate your situation, the home you want to buy, and the loans available to you. In many cases, they'll recommend one of several types of home loans that fit the needs of first-time buyers.
---
3 Loan Options for First-Time Home Buyers
Which home loan is best for you will depend on your unique situation, including the type of house you want to buy, how much you can afford for a down payment, and your credit score. Here are a few of the most common types of home loans that work for first-time buyers.
The most common form of mortgage, a conventional home mortgage is not issued or guaranteed by the U.S. federal government. The loan terms and features are set by the lender. Conventional loans typically have some key features:
Lower interest rates that match risk, specifically rates based on credit scores and ability to pay
Down payments as low as 3 percent for first-time home buyers
Lower income to debt ratios, which means you need less debt to qualify for these loans
Higher credit score requirements
Potential to purchase private mortgage insurance to minimize lender risk
Conventional loans can be less costly due to their lower interest rates, but they are also harder to obtain because you need to be a low risk to the lender (more likely to make payments on time and less likely to default.)
If you're a first-time home buyer that's saved up for your first home and have a good credit score, a conventional home mortgage may be a good route to take.
2. FHA Home Mortgage
Federal Housing Administration (FHA) loans are designed to help individuals and families obtain a loan even if they have lower credit qualifications. FHA home loans are backed by the U.S. Department of Housing and Urban Development (HUD.)
Despite their origin and backing, FHA home loans still come from lenders like large banks or mortgage companies. However, if you default on this type of loan, the lender will be able to make a claim with FHA. That means the lender (not the borrower) gets some help for their loss. FHA loans typically have some specific features:
Lower down payment requirements, generally around 3.5 percent of the home's purchase price
Lower credit score requirements, often starting at 500
Lower interest rates than what a home buyer would qualify for through a conventional loan
Lower closing costs
Mortgage insurance premium payments are a requirement
FHA loans can be affordable, especially for those who want to move before having a lot of money saved up. However, adding mortgage insurance premiums can make FHA loans more expensive over time. Still, these loans are designed for first-time home buyers and are often a good choice.
The U.S. Department of Veterans Affairs (VA) loans are a type of guaranteed home loan. They are only available to men and women who have served in or who are active duty in the U.S. Armed Forces. The VA does not provide the loan – just like FHA loans, the VA just backs them. These loans are some of the best for qualified first-time home buyers because of the features they offer:
No down payment requirement*
Low credit score requirement
Less stringent income to debt ratio requirements
Lower closing costs
Lower interest rates
VA loans have some limits but are typically one of the best options for first-time home buyers. The key is qualifying. A certificate from the VA showing you meet qualifications is necessary.
*Closing costs and fees may still apply.
---
How Do You Get Approved for a First-Time Home Buyers Loan?
To get any home loan, including the ones above, you'll need to fill out an application with a lender and provide documentation on income, debts, and other financial considerations. The lender will talk to you about your goals and then use the information you've provided to determine if you are prequalified for a loan. Prequalifying and preapproval are often used interchangeably, although some lenders require more documentation for preapproval. If you receive either prequalification or preapproval, it means that, based on the information you've provided solely, you qualify for a loan.
A prequalification or preapproval is not a guarantee that you will get a loan and close on a house. There are times when loans fall through at the last minute. Some lenders, like Dash Home Loans, guarantee their prequalifications, but most lenders do not.
Prequalifying for a loan shows sellers that you're serious about making a purchase, so most people choose to start looking for homes after they prequalify. Your lender will tell you how much of a loan they're willing to offer to you and you'll supply your prequalification letter to the seller when you make an offer. Your loan will formally close when you close on a house.
Recommended Reading
Pre-Qualified vs Pre-Approved: What's the Difference?
What Do I Need to Get a Loan for a House?
To get a home loan, you need to provide documentation around your personal identity as well as your financial situation. You'll need:
Proof of identity
Evidence of your income and employment history
Your Social Security number
Other data that shows your credit qualifications and assets, such as bank statements
Many lenders ask for letters of recommendation, too.
---
How Do I Find the Best Mortgage Lender?
First-time home buyers have a lot of options when it comes to mortgage lenders. Any licensed lender or financial institution can provide a loan. To make the best choice, you should look at advertised interest rates and request a soft credit inquiry quote for the interest rate you would qualify for from each lender.
You may also want to research the lender's guarantees. Do they back their prequalifying applicants with cash? Or is it possible your loan could fall through at the last minute, leaving you out of luck when it comes to due diligence money like home inspections?
Finally, you should always review a potential lender's ability to offer good service and easy access to the funding you need. Look at the institution's review on Google and other platforms to see what current customers are saying. No lender will have all positive reviews, but if most comments from customers are positive, you've likely found a good option.
---
How Does a First-Time Home Buyer Program Work?
You may see some information about first-time home buyer programs and wonder if they can help. A first-time home buyer program is assistance outside of your actual mortgage and lender. Most are available through various local and state organizations and will be run in different ways.
A first-time home buyer program can provide different benefits depending on the program and your situation. For instance, some may help you with a down payment or make it easier for you to get approval from a lender. Some programs also help to subsidize interest charges so you qualify for a lower rate. When it comes to finding grants or free money for home loans, you may find these in local areas as well.
The best place to find opportunities is through the U.S. Department of Housing and Urban Development. Your lender can also talk to you about available options in your area.
---
How Do I Qualify for a First-Time Home Buyer Loan?
To qualify for a first-time home buyer loan, you need to meet the qualifications set by the lender for the type of loan you want. The loan type, along with the individual lender, will determine who qualifies. For example, some have higher credit score requirements than others. You will need to submit all required documentation to the lender to prove your ability to make payments. Then, the lender will determine what they can offer to you.
In general, the better your credit score and the more you have for a down payment, the more likely you are to qualify. You'll also increase your chances of qualifying with a longer employment history or salary.
---
How Do You Calculate Monthly Interest on a Loan?
If you're ready to buy a home loan, don't just accept what the lender offers right away. Instead, learn what they are actually offering to you. You want to break down the features of the loan to find out what you'll really be paying. The best lenders will make this information easy, breaking down your loan, its monthly interest, and other fees to ensure you fully understand the terms.
You can also do your own calculations based on the loan terms. For example, you can use a mortgage calculator to do your own monthly interest calculations. You can also divide the interest rate that the lender has provided to you by the number of payments you are likely to make in the next year, which is generally 12. Multiply that number by the remaining balance on your loan. This formula is accurate for your first month's payment, but as you begin paying off your loan you will need to change your calculation, since interest will be based off the remaining loan amount.
You'll also want to see the amortization schedule of the proposed loan. Simply put, amortization is simply when you pay off a debt in equal amounts over time. Each payment applies both to the principal loan amount as well as the added interest. In mortgages, you'll typically pay less toward your principal at first, then increase that percentage over time.
An amortization schedule will provide you with a great deal of important information in terms of your payments and how they affect your overall loan. You can punch in some numbers related to your loan, and it will provide you with a lot of information including:
What your monthly payment is
What amount of your monthly payment will go towards paying the principal of the loan
What amount of your monthly payment will go towards paying the interest on the loan
How much interest you will pay through the loan on the home over the entire length of the loan
How much, in total, you'll pay to buy this home
To get the best idea of monthly interest and amortization, talk to lenders about all the options available to you, including fixed-rate and adjustable-rate mortgage loans. You also want to learn about caps on the amount you can borrow. Your lender can produce detailed information like this to help you make the best decisions for your needs.
---
Secure an Affordable Home Loan with Dash
Next Steps
Refresh yourself on the differences between pre-approval vs pre-qualification. With the right paperwork, you can quickly put in a credible offer when you find your dream home. 
Not feeling confident about your credit score? Learn more about how to buy a home with bad credit.
Not every mortgage company is known for helping first-time home buyers review their options and choose the most affordable type of loan for their situation.
At Dash, we are. We have a proven track record of helping clients better understand the mortgage process and provide advice that helps you find the best type of loan. If you're looking for home loans in Charlotte, NC, or home loans in Raleigh, NC, we can help. We'll help you evaluate your finances, the homes you're interested in, and all your options so you can find the best solution for your needs. Contact us today to learn more about first-time buyer loans or to request a no-obligation quote for your home loan.